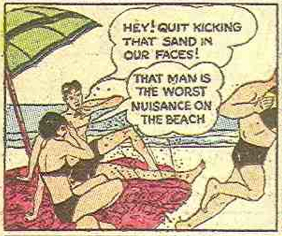 Now please do not tell me this is not the prime example of daffiness.
Daffy Donald in his own words in a recording with Bob Woodward said in March 2020 that he was playing down danger of the virus and would continue to do that.
Daffy Donald a couple of days after that said that he always overplayed the danger of the virus. You see what I mean. Only someone totally daffy would say he is playing down something and overplaying it. Don't you agree?
Did you hear what Trump keeps saying about Covid-19? Recall that on February 7 he told Woodward it was very dangerous and it spread through the air. He knew this sometime in January after his talk with Xi of China. What did he tell the American people. Remember something to the effect that we had fifteen cases and soon it would go to zero.  Remember him also saying it would go away.
In fact he repeated that a day or two ago when he was at a town hall type meeting saying some day it will go away. I suppose that is true. It might disappear after everyone dies from it but the last person standing can say "Daffy was right. It went away."