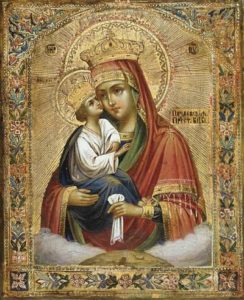 Today [January 5, 2019] the Ukrainian church gained independence. The event is a step forward in Ukraine's ability to defend itself from Russian aggression.
Religion is a major component of cultural identity in Eastern Europe, and central to the designs of Russia on Ukraine.
For decades there has been an independent Ukrainian Orthodox Church in Ukraine, but it was considered non-canonical and out of communion with the rest of the Orthodox world. The Russian Orthodox Church (via its quasi-autonomous "Ukrainian" sub-church) was the only canonical church in Ukraine.
Today that changed.
You hear sometimes that there are 150 million Russian Orthodox, which is goofy as there are only 144 million Russians. Even if the number includes the Orthodox in former states of the Soviet Union (many of which states are Muslim with a Russian minority), still, not everyone is Orthodox. A more realistic study puts the number at 59 million — 41% of the population of Russia. (This number does not include the small Russian populations of Kazakhstan, Uzbekistan, Kyrgyzstan, Tajikistan, Turkmenistan and the other Turkic, Muslim states.)