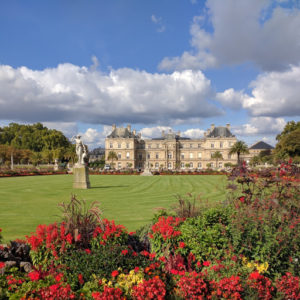 Just spent ten days in Paris. It's a wonderful city and my favorite destination even though flying internationally is hardly a joy.
Most poignant memory of it is the last night I was there. I was coming back around 10 p.m. from sitting outside at the La Rotonde brasserie on Rue du Montparnasse and turned onto Rue de Rennes. Earlier that day I had said goodbye to my 4-year-old grandson who was heading home. I had spent a lot of enjoyable time with him taking him to the wonderful playgrounds at the parks and gardens.
I noticed a woman who had her head covered with a shawl which made me believe she was a Muslim sitting on the sidewalk against a building. It is not usual to see people sitting on the Paris streets with cups in front of them looking for a handout or some who are standing with their hands out. Walking by her I glanced down and saw a young boy around the age of my grandson quietly sitting next to her.