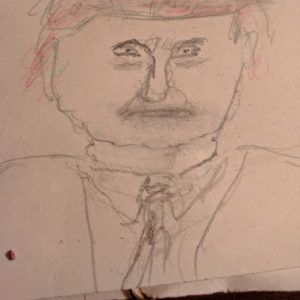 It must be good being a Trump supporter and knowing of the close connection between Trump and Bob Kraft. Or perhaps even the connection between Trump and Ike Perlmutter the head of Marvel comics who along with Bob Kraft, who flew down to Mar-a-Largo in Air Force One with Trump, had dinner with Trump on Saturday night. Melania was bumped on the flight by Kraft.
There have been few reports out about the purpose of the dinner. But now it can be told that it was to discuss upcoming plans for new superheroes that Marvel Comics intends to put out in this fall to go along with its Superman, Batman, Spiderman, and all those other  heroes. There was no discussion of new super villains like the Joker.
As you know Trump is not a big reader but he does love comic books. Since he was a kid he wanted to be a super hero so at dinner he repeated his suggestions to Permutter that he make him into a super hero. Permutter surprised Trump by telling him he had already arranged to do this. This September they are coming out with the Trumpster – not as a villain as is portrayed in the media (or fake media as the Trump followers recite on cue) but more as a Superman type. In fact, they are taking the first introduction to Superman which was done back in the 1940s and using it for Trumpster believing that most people have forgotten it.