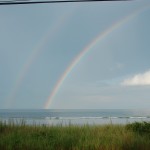 Dave Farrell  a Boston Globe columnist was known to get his information from FBI and other law enforcement sources. He usually could be depended upon to give a fairly accurate picture of what was happening in the gangster world. He wrote a column in the Globe on April 3, 1973, that stated: "The recent gangland slayings in Boston are the result of  a struggle for power between two factions attempting to control illegal gambling in the city. . . .  Two groups have decided to slug it out for the spoils, according to well informed law enforcement agents. One faction is led by a Somerville racketeer who has the backing of the so-called Mullins(sic) gang of South Boston. That gang leaped into prominence in the underworld with the assassination of bookie Donald Killeen, who was gunned down outside his Framingham home 10 months ago. . . . Killeen and the Mullins gang had been feuding for a couple of years and the slaying cleared the way for the Mullins crowd to take over gaming in that section of the city."
Farrell  jumped in with his information because people were concerned about the killings that occurred in March, 1973 of innocent victims Michael Milarno, Al Plummer and William O'Brien, all murdered by Murderman Martorano, Sims and another Somerville guy. Winter Hill did these murders in an arrangement made between Murderman, Howie Winter and Gerry Anguilo.
Farrell went on to write: "when North End racket leaders decided to pull out of gambling in recent months, the newly formed alliance branched out and aimed for control of gambling in other parts of the city.. . . their plans ran into trouble, according to police,  when another faction in the North End decided to step in to block their efforts. . . . More killings are expected as long as the struggle for power remains in doubt."  Farrell was suggesting that Gerry Angiulo had decided to get out of the gaming business and this new group was coming in.
Farrell's sources had the details confused. Angiulo was fortifying his gambling business rather than getting out. The struggle was within the Mafia's house. The Notoranegeli brothers were pushing in on Angiulo so he hired Winter Hill to stop their encroachment on his business.
Farrell's sources also had the perspective that the Mullens had won control of the Southie rackets. That meant Whitey and his gang the Killeens were out. Somerville under Howie Winter and the Mullens were now getting a cut out of the Southie gambling profits. What is important about Farrell's column for our purpose is that there is no hint of Whitey being involved in any of this, rather the opposite conclusion could be drawn.
This is why I've suggested that into 1973, Whitey was apparent not visible by any of those with sources to these groups. Rather than being a prominent member at this time, Whitey was trying to figure out how to get accepted among the rest of the gang. Initially he had to impress and not be killed by the Roxbury group of  Murderman Johnny Martorano, his brother Jimmy and their friends including Stevie Flemmi who was on the lam but in contact with his buddies; or the Irish leadership under Howie Winter and his two buddies who were not strangers to murder, Joe McDonald and Jimmy Sims. Joe was a hardened WWII veteran who had survived a ship sinking in a sea of sharks. Jimmy seems to have been Joe's right hand man; while at the same time protecting himself from Pat Nee, Tommy King and Paulie McGonigle, Mullen gang people with little fondness for him.
Guys in Whitey's position coming for help from more powerful and capable interest usually don't survive too long. In a sense Whitey was getting in way over his head since he's coming from a position of relative weakness  as a supplicant.  The Winter Hill gang were murderers. They had to have well over thirty murders among the membership, Whitey had none.
The worst of the bunch was Stevie Flemmi, mentioned yesterday. He is the one upon whose self-serving testimony many our ideas and court findings about Whitey are based. He would not come back to the scene until May 1974 until the fix is put in by the FBI to insure that the murder case and the case involving blowing up Attorney Fitzgerald's car that are pending against him will be dismissed.
Stevie Flemmi is as low a person as has ever existed and has acquired membership in Dante's lowest circle of Hell. He had been ratting out his friends since as early as the mid-'50s shortly after he got discharged following his service in the Army in Korea. His handler was the most corrupt FBI agent ever to work in Boston, Paul Rico. Rico transferred out of Boston in 1970 and went to the FBI's Miami office where he stayed until 1975.  Rico's partner was Dennis Condon who retired from the FBI in 1975. Before they retired, they had to fix Stevie up with another agent.
Stevie was interested only in money and women, according to his childhood friend Frankie Salemme. Stevie and Whitey would eventually hook after 1974 but at this time in mid-1973 Whitey is not even the same ball park as Stevie when it came to murdering people or to working with the FBI.
Mid-1973 is also the time FBI Agent John Connolly is coming back to Boston where he grew up. His ticket back was his arrest of Frankie Salemme in New York City where he was stationed. Salemme was set up by Stevie Flemmi.
Neither Whitey nor Connolly are big players at this point in time, all the others we have spoken about are. The ongoing corruption and murders are well underway. They can hardly be considered as the founding fathers of what would follow as we are supposed to believe.