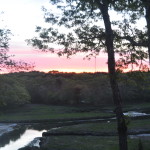 Whether Whitey was an informant as all the world believes or whether he was not as he and his attorneys suggest really changes little. It gives Whitey the feeling that he never faulted on his loyalty to his fellow criminals nor has he joined the ranks of that much despised group of Irishmen who have betrayed one cause or another to save themselves.
The most dastardly aspect of Whitey's claim is his undermining of his friend FBI Agent John Connolly who loyally served him all these years. His allegation that he paid Connolly for information might in his mind redeem himself in the eyes of his fellow hoodlums. Nevertheless, he is betraying Connolly who has maintained he never received any money from Whitey. Whitey by attempting to shed the label informant actually cloaks himself in it. He is informing on Connolly, his protector.
I suppose one can accept that Whitey may truly believe he was not an informant; on the other hand, one must also accept that he knew Stevie Flemmi was an informant. He was either a conduit for Stevie's information to Connolly or present when he imparted it to him. It was, at least from Connolly's viewpoint, a tacit acceptance by Whitey of the role of informant.
The discussion over his status is more theoretical than practical. It's not what he did that really makes difference but the consequences of the perception. The FBI listed him as one, even though he might not have not known that or agreed to become one; the FBI treated him as one; even though he suggests it was because of money not information; and, after learning Stevie Flemmi was an informant and continuing his partnership with him and involving himself in the dynamic trio, he became an equal beneficiary of Flemmi's deals: the FBI's averting its eyes to his activities and its protection of him.
When Whitey first heard from Stevie after innumerable conversations that he was working with the FBI Whitey must have been indifferent to it. Stevie was now his bosom buddy. Whitey had no friends in the Mafia so he would not care if Stevie informed on its members. Or better put, he had an actual disdain of the Mafia. Kevin Weeks testified at Connolly's trial as I noted in my book Don't Embarrass The Family Whitey did not like Stevie's association with Salemme, who was to become the leader of the New England Mafia family. He complained that Stevie was becoming a liaison to the Mafia.
Neither would Whitey care that much about his associates in the Winter Hill leadership. He'd gone to Winter Hill for protection from his Southie rivals. He didn't need that group anymore. He had Stevie Flemmi who had a fearsome reputation in the underworld at his side. Together they had begun to eliminate the dangers to him posed by his Southie enemies.
Whitey was an open book in one sense. He was interested only in what was best for Whitey. He'd have probably already figured it out Stevie was an FBI informant before he was told. The dismissal of three serious felonies against Stevie after coming back from a five-year flight must have caused some eyebrows to be raised. These guys survive by knowing what is happening around them.
He probably shrugged at the revelation. He had wedded Stevie for better or worse. It was of paramount importance that their marriage be preserved.
Whitey's response to Stevie's revelation most likely was that he had no problem with Stevie being an informant as long as two things never happened: Stevie would not jam him up and he would never become an informant himself.
Once over that hurdle Stevie could tell Condon and his new handler Connolly that Whitey was on board. Connolly would eventually come to feel more comfortable with Whitey. That suited Stevie who wasn't overly fond of Connolly. He was happy to work through Whitey.
It's difficult to know exactly how or when Stevie told Whitey of his FBI arrangement. Stevie. as is his wont, lied about how it happened. Whitey has yet to tell and with his new spin on things who knows what he'll come out with. Connolly has already told an internally inconsistent tale.
What I suggest happened seems to fit. Two wily gangsters sitting down and planning their future mindful of their similar habits, desires and goals. Both had to be on board the FBI relationship as subsequent events such as the dinners confirmed.
Flemmi came back from his flight in May 1974. When Connolly opened Whitey on the FBI books on September 18, 1975 Whitey and Stevie had already eliminated one of the Southie guys who had a hand in Whitey's pocket and presented a threat to him, Paulie McGonagle, a Mullen gang boss. Whitey would claim it was self-defense. He was defending the love of his life, money.