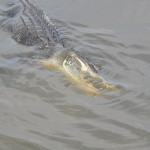 Judge Wolf in his 1999 661 page findings speaking of the 1974/1975 time frame said the FBI recognized Whitey had been deeply involved in a violent gang war. Just prior to this he wrote the written record concerning this matter is sparse. Sparse? It's non existent.
During the hearings in front of him the only gang war that had evidence about was about the Irish Gang War. That happened while Whitey was in prison. It is unusual for a judge to pull such an assertion out of thin air and attribute something to the FBI which it had no knowledge about.  It's an early indication of his confusing the Whitey of 1999, the time of the decision, with the Whitey of 1975.
Judge Wolf doesn't end there. As I noted yesterday, he went on to say that when Whitey was recruited he was "widely regarded" as being brutally violent.  This is also unusual for two reasons. First Whitey's reputation had hardly gone beyond the confines of South Boston at that time; and, he had before him practically no evidence to support this statement.
Judge Wolf wrote he came to that conclusion from "Morris's actions." He has all these witnesses testifying in front of him for month after month and he is limited to inferring his conclusion not from something someone said or what was contained in a document but from someone's actions.  The person he chooses is the vile and corrupt FBI agent John Morris who admitted when he told the Boston Globe Whitey was an informant he was hoping Whitey would get murdered.
The puzzlement is why is Judge Wolf intent on making Whitey more than he is at that time. In 1999 Whitey has been at large running from an indictment since January 1995 and had been put on the FBI's Most Wanted list. Wolf takes the reputation of Whitey at the time he is writing and bringing it back twenty or so years earlier.
This enigma can't be solved by suggesting it is confusion that brought it about. The way he manufactured support for the basis for his conclusion makes it seem he deliberately makes Whitey more of an evil force than he really was at the time. Is this done to let others like Flemmi slip away? I can't figure Wolf being so off base.
Wolf doesn't let his reliance on "Morris's actions" just hang out there. He wants to justify why he wrote that so he gets into specifics.
He writes: "More specifically, in 1974 or 1975, . . " and sets out in detail how  Morris's testified he was trying to get Eddie Miani a two-bit hoodlum and bookie out of Revere as an informant. On July 19, 1975, Morris placed a bomb on the gas tank of Miani's car. He then called the Revere cops to have them discover it. Morris in his benighted mind figured the Revere cops would tell Eddie they found a bomb in his car.
He assumed Eddie would be so scared he'd run to Morris for help. This by the way is a typical FBI tactic at the time. FBI Agent Dennis Condon used it to try to recruit Whitey as an informant. He told Whitey his life was at risk with the Mullens coming down on him and his only hope of survival laid with the FBI.
Like Whitey, Eddie didn't scare easily. Then, according to Wolf, Morris testified he went to Eddie and told him Whitey planted the bomb. Morris said he  figured attributing the act to Whitey would really scare Miani.
This makes no sense. Eddie operated out of Revere. At the time Whitey was not known outside of South Boston. If you know Boston, Revere is like in another world. There is no evidence Miani knew Whitey existed.
Further, Miani was connected with the Italians. Morris was trying to get Miani to give him information on the Mafia. How would he think Miani would give him that if some hoodlum for Southie was after him? The most likely course for Miani would have been to go to "In Town" and sic them after Whitey.
You see you have to go beyond testimony of people in trouble trying to get deals by making Whitey seem really, really bad to figure out what is going on. You have to look at the whole picture. You have to say to yourself does it make sense based on what I know of these people and their relationships.
It's bad enough for Wolf to be accepting Morris's far-fetched statement about Miani. He knows he has to have more than the Miani incident to support the idea that Whitey was widely regarded as brutally violent.  Judge Wolf uses two other incidents. That's when he jumps the shark. I know I said I'd talk about it today but I can't fit it in under my word limit so you'll have to come back tomorrow to see what Wolf did. You'll be amazed.