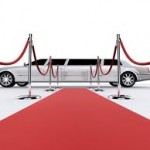 The remarkable thing about some of the books written about Whitey is how little attention is paid to critical things. We sort of jump from Stevie Flemmi being on the lam to Stevie being a member of the Winter Hill Gang. This important time that will shape all future events is given scant attention.
One aspect that has been ignored is that Stevie had pending against him two very serious charges that were the occasion of his flight:  the murder of William Bennett that was pending in Suffolk County and the attempted murder of Attorney John Fitzgerald when he blew up his car in Middlesex County. Stevie was not going to come back unless he had an iron clad guarantee that these cases would disappear. You'd think that'd be hard to give him considering the seriousness of the charges.
Frank Salemme who also was charged with blowing up Fitzgerald's car had been arrested in New York City in November 1972 by FBI Agent John Connolly. Flemmi was tried on those charge in June 1973, the main witness against him being Robert Daddeico. Until Salemme's case was over nothing could be done to help Stevie.