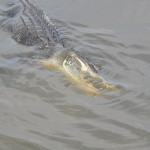 Judge Wolf in his 1999 661 page findings speaking of the 1974/1975 time frame said the FBI recognized Whitey had been deeply involved in a violent gang war. Just prior to this he wrote the written record concerning this matter is sparse. Sparse? It's non existent.
During the hearings in front of him the only gang war that had evidence about was about the Irish Gang War. That happened while Whitey was in prison. It is unusual for a judge to pull such an assertion out of thin air and attribute something to the FBI which it had no knowledge about.  It's an early indication of his confusing the Whitey of 1999, the time of the decision, with the Whitey of 1975.
Judge Wolf doesn't end there. As I noted yesterday, he went on to say that when Whitey was recruited he was "widely regarded" as being brutally violent.  This is also unusual for two reasons. First Whitey's reputation had hardly gone beyond the confines of South Boston at that time; and, he had before him practically no evidence to support this statement.