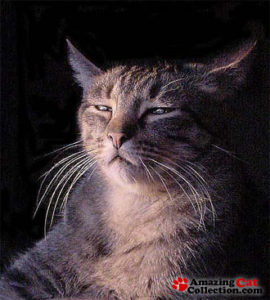 At a recent Town Hall Elizabeth Warren " proposed eliminating the student loan debts of tens of millions of Americans and making all public colleges tuition-free,  . . . " It goes something like this: "Households that make less than $100,000 a year would get $50,000 in loan cancellation, with the amount of relief getting gradually smaller as income level goes up, with households that make more than $250,000 not eligible for any debt relief." 
Even with making public college free for everyone, regardless of their finances, she's also going to help for the non tuition costs. "It's not just paying the tuition. It's how they pay for books. It's how they pay for the expenses of having a baby taken care of if they already have a child at home or being able to cover commuting expenses or maybe it's a chance to live in a dorm and have the kind of college experience that other kids can." 
Add to that she is going to have free universal child care for every child from zero to five, and universal pre-K among other things. She's going to pay for it by taxing wealth. Not income, but wealth. Her worth is about 8 million so she won't be adversely affected by her tax proposals.
Everyone with a fortune of fifty million will pay two cents on each dollar above that amount. So if you are worth 100 million you'll pay addition taxes of 2% of 50 million or 1 million dollars. If you have over a billion dollars you pay 3% on the money over that. So Warren Buffet is worth 85 billion dollars, he'll pay about 2 billion five hundred fifty-one million dollars extra a year.
The U.S. has 540 billionaires. They'll be paying at least 28 billion extra taxes per year. The money will come rolling in.
Understand Warren – she feels bad for all those who don't have what others have when it comes to education. She wants a more fair system. That's why she's going to have the government pick up the fifty thousand tuition loans. I can see how knocking that amount off one's debt would be pretty nice. But what about those who have scrimped, saved, and sacrificed to do what these others have neglected to do. Is it fair to turn our backs on those who have paid loans?
Warren has yet to deal with that issues. I suggest that we include those who have already paid off their loans in this handout. They also should get fifty thousand dollars. Then there are those who didn't take loans but went on the money of their parents or others. How can we forget them? My proposal is that up to fifty thousand dollars be given to everyone still alive who has attended college over the last sixty years . (I know I'm not being fair to those who have passed on but you must remember they can't vote.) Like Warren, I would limit this give away to household income which does not exceed a certain amount.
Not only that, commuting to college for some without automobiles is a real hassle. Obviously if you have to take public transportation you will not have the kind of experience other college kids with cars have. I'd give everyone who has a difficulty commuting a nice car that runs on electricity. I'd also pay the expense of baby sitters – if necessary for 24 hours – so that the college experience is not interfered with by having to worry about the child or children at home.
Where's the money coming from? Come on, that's easy. Rather than charging two cents I'd make it a nickel. What's a nickel? Five lousy pennies. Recalling the old Salvation Army song, I would call it the "Throw  A Nickel In The Drum and You'll Be Saved Tax Plan."
Certainly people with twenty-five million in assets can afford a nickel. I'd consider for billionaires making it a dime. We'd call that the"Hey Buddy Can You Spare a Dime?" program.
Since I haven't yet decided to run for the Democratic Party nomination for president, although I'd fit right in being an old white guy, I hope Elizabeth will consider this more fair plan.