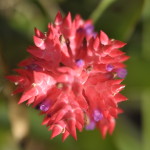 No matter how you slice Whitey's status vis-à-vis the Government, a couple of certainties exists. There's no doubt Stevie Flemmi was an FBI informant. He admitted he was an informant. The FBI files have actionable information from him that resulted in significant Mafia arrests. Whitey in his motion wrote: "While Flemmi may have provided information to the federal government, James Bulger did not."
There's no doubt Whitey knew Stevie was an informant. He had been his partner since 1975. He and Stevie were always together. They were together when they met with FBI agents many times over the years.
According to Morris and others as set out in my book Don't Embarrass The Family they traveled to their meetings and dinners together. They even refused to be interviewed separately. What one knew the other knew..
Despite those certainties, we are unable to be positive Whitey was an informant. We know the FBI had a file labeling Whitey as an informant. We also know that the FBI can set up a file making anyone an informant without telling that person it has done so.
Agent Dennis Condon already had done it once to Whitey in 1971. Whitey a member of the Killeen gang was in a Southie dust-up with the Mullen gang. His life was in danger. Condon went to him with the pitch "the FBI can save you."
Condon, in anticipation of Whitey acting like others, had set up a file on him. He notified FBI headquarters that Whitey was going to be an informant. The relationship never got off the ground. Whitey told him to take a walk. He closed the file in about four months.
Within Whitey's FBI informant file there is little evidence to show Whitey was an informant. There's no picture of him. There are no prints. There's no signed statement indicating his accepting that role. Nothing exists of a formal nature indicating Whitey's awareness of this file.
Back in the critical time period of 1981 an FBI Assistant Special Agent in Charge (ASAC) who was second in command of the Boston office wanted to meet with Whitey. This ASAC said he had doubts about whether Whitey was giving any information of value. He asked Whitey why so little was coming from him. He stated Whitey told him he was not an informant.
The ASAC after hearing this and seeing the paucity of information Whitey provided sought to close him out. But he couldn't. Whitey was protected by some people above this ASAC. He had powerful friends in the DOJ.
Carney & Brennan (C&B) make much of Whitey not being an informant. Their argument is the Government is saying he's an informant so as to hide the deal he had with DOJ. Apparently they worry the Government will rebut their suggestion of an immunity deal by saying Whitey was only an informant like Flemmi whose immunity claim has already been thrown out by the courts.
C&B don't want Whitey to be just another informant. Informants are a dime a dozen. There has never been in the history of the DOJ a situation where an informant was promised immunity for any crime he may commit.
C&B put themselves in a position to agree with that. They return with the statement Whitey was so much more than an informant. By labeling him an informant the Government is diminishing his value and covering up. But as I see it there's a great flaw in C&B's strategy.
Maybe Whitey never knew he was being ticketed as an informant. Maybe FBI Agent John Connolly set up that file without Whitey's knowledge. Maybe all the relevant information in Whitey's FBI file came from Steve Flemmi with only incidental matters, like complaints that the Norfolk DA had a vendetta against him, coming from Whitey. Even if all that is true, the time line destroys the C&B argument.
There is no conceivable way a legitimate argument can be made that when Whitey was labeled as an informant the purpose was to cover up the Government's immunity deal with him. O'Sullivan made the alleged deal with Whitey in 1978 or 1979. Whitey's informant file had been open in 1975. Agent Connolly labeled Whitey an informant at least three years before O'Sullivan met with Whitey as best I can tell.
Whitey may not have been an informant but the Government is not saying he's an informant "in an attempt to silence James Bulger to conceal the existence of his immunity agreement with DOJ," as C&B would have it. The Government based on the existence of the FBI Whitey informant file has always maintained he has been an informant even though it may have disputed the value of his information.