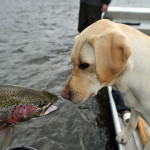 There are a couple of things I can't figure out in the Carney & Brennan (C&B) discovery motion. First, I don't understand how they can hide the substance of the deal they say Whitey had with O'Sullivan. I'd think the prosecutors would zero right in on that. They should suggest to Judge Casper that if Whitey had a deal then it must be disclosed prior to any discovery motion even being considered.
Other than that, everyone is thrashing around in the dark. After all the stalling, bumping and shoving if it turns out the deal that may be suggested by Whitey is so far out of the realm of reality things can come to s screeching halt. Judge Casper could take judicial notice there was no deal at all.
C&B are alleging a Government cover-up to hide the deal by claiming Whitey is an informant. What is it that is so important that the Government feels compelled to take this action? Right now, we don't know.
But there is a greater mystery as far as I am concerned. Why does it matter whether Whitey was an informant or not. What great bearing could it have on the issue of immunity?
Are we supposed to believe if Whitey made the deal with O'Sullivan that included the crux of the deal, of which we are ignorant, but also in addition he agreed to provide the Department of Justice information, then this extra cooperation would be rendered the deal null and void.  Or, put another way, the deal with O'Sullivan would not have happened if he also agreed to be an informant.
C&G in their motion go to great lengths arguing Whitey was not an informant. Flemmi testified Whitey was an informant. Morris testified he was an informant. From his prison cell in Chipley, Florida, convicted FBI Agent John Connolly told TJ English in 2012, that he knew Whitey was involved in criminal activities but "I didn't ask about that. My role was to protect Bulger and Flemmi so we could make cases against criminals based on information they gave us. That was my job. Everyone knew that they were top criminals and murderers."
It seems everyone says Whitey was an informant. Even Jeremiah O'Sullivan who is supposed to have made the deal with Whitey said to a Congressional Committee that he knew Whitey was an informant. What then is the significance of C&G's argument that everyone is lying about this?
I can't see how Whitey gains in his case by denying this. I cannot envision a circumstance that would make passing on information a detriment to a deal. Nor can I figure out how labeling Whitey as an informant if he was not one enhances the Government's position.
Perhaps if I knew what the alleged deal between O'Sullivan and Whitey was then I could figure this out. Right now we're in the idiotic position of being asked to put our faith in Whitey's assertion of a secret deal.
Whitey's discovery motion in effect say that he had this deal with the Government to get immunity. The Government is doing all sorts of nasty things to pretend it doesn't exist. C&B then set fort a few examples of what they allege are bad things the Government has done before.
They continue by saying because of this they should be allowed to go fishing through the Government's files to see if they have any luck. After this expedition, they may tell us if they found any evidence to back up the secret deal.  Or, perhaps they'll tell us they have to go fishing in another lake.
I suggest it is about time that Judge Casper ask them what type of fish they fishing for. Only then, when she knows what they are after can she decide whether to finance the trip. To continue without this knowledge makes a mockery of the case.
When we learn that we can figure out why Whitey is so intent on denying his informant status. We can weigh the bona fide of the Government in alleging he was an informant. No more hearings may be necessary. Much of the mystery will disappear from the case. And the show can go on as scheduled.