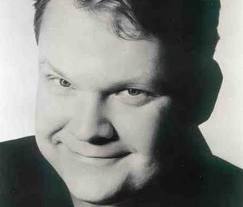 I like to think of the FBI agent entering into this battle as a Marine sniper. In a foreign battlefield against an enemy of the United States he is given an assignment to take up his position and fire at those fighting against us on the other side. In doing that he may take down several people and among them some may not have been combatants but persons he mistook for that. Suppose from his distance of 500 yards he wrongfully kills a young pregnant mother. How would it be that years later after the war had been won for him to be brought back and prosecuted for killing that woman?
Had he been a civilian off on a frolic of his own then perhaps that would be justifiable. But as a person in combat acting under orders to prosecute him for doing his job would be outrageous. We would expect our government to protect that sniper and shut down any prosecution.
Now consider an FBI agent going into combat against the Mafia. He is told to line up informants who had access to the highest level of criminal activity by the Mafia. The FBI agent operating under that mandate goes about and accomplishes that. When it is discovered what he has done, the Government washed its hands of them. That's part of the big picture ignored by everyone here. To its everlasting disgrace the FBI sent its agents into the field but then abandoned them. It did this because it knew that these agents were operating under the FBI TEI program which was corrupt. The FBI wanted to shield and hide that program. It pretended the agent was a rogue agent and let him be treated like a criminal.
I also want to analogize the FBI agents in relation to another war situation. I have always been of the firm belief that our war in Iraq was wrong in the same way I believe the FBI's Top Echelon informant program is wrong, or in the words now being freely bandied about by many, corrupt. However, my being against the war did not turn me against the soldiers fighting in that war. It's a difficult concept, at least for me, to be against the war but to support the soldiers who fight it. I do it because they are bravely doing their duty and we owe an obligation to those who are sent off to foreign lands to have their back. So is it with the FBI. I might be strongly against its TEI program but I am support all those agents who put themselves on the line to carry it out. Let not my criticism of the FBI program be considered one of any of its agents.
Why was the FBI program corrupt? It was because it protected high level criminals. In doing that it hurt other people. Whether intentionally or not by allowing a group of criminals to operate over a long period of time the FBI caused much harm to many innocent people as we've seen in the Whitey saga. This was not the decision of one or two agents, it was the policy of the FBI although we are now supposed to believe the corruption was limited to a few good agents.
This group of five sitting before the BC Law students seemed to have no clue about the background here. Nor have any judges or Congressmen as I've shown in my past posts. They all talk about the TEI program but refuse to open to door and look on the other side of it. They are happy that the FBI took down the Mafia but they do not want to know how it did it.