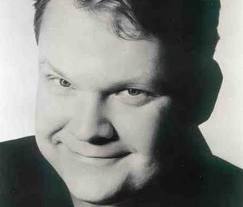 Boeri popped in to say had Whitey testified he would have been convicted of all 19 murders rather than the 11. He also reminded Carney that he said Whitey would testify. I'm not sure why that's important. Boeri should know Carney like to say things but the decision on testifying would come from Whitey.
Bob Bloom said the trial was a political trial since the issue of guilt or innocence wasn't in play. Carney had admitted up front his client was guilty of much of the stuff. It was far from a political trial. There were lots of bodies, guns and gangsters.
Kelly said Whitey was afraid to be cross-examined because he was a control freak. Carney explained he had gone through cross-examination with four skilled lawyers and was very good at it. He said Jim called the government's bluff and when the judge said he could not testify about his immunity agreement he rightly called the trial a sham.
The audience asked questions. In response to one Bob Bloom said regulations were not followed and that Whitey's TEI file did not look like other TEI files. I had my doubts he had seen many TEI files so I don't know how he concluded this.
Boeri answered one saying the story was the extensive government corruption which shows all involved, the prosecutor, defense lawyer and media want to close their eyes to the TEI program and pretend this is a local Boston issue.
Carney ended most of it with a flourish.  Having been quiet for a while and seeing the session coming to a close he said the issue of whether Whitey was an informant was important.  The reason it is important is that by making him an informant the DOJ can cover up all the corruption in the FBI,DEA, State Police, Customs and in the DOJ in Washington, DC. If the jury decided Whitey was not an informant it would believe the witnesses are intentionally lying to cover up the corruption. That sounds good but the jury still had to deal with drug dealings, the extortions, the killings, and the guns which existed even if Whitey wasn't an informant and the DOJ was corrupt.
Then Carney told us that Jim said he's just a person from a small area telling us if we looked at South Boston from the top of the Prudential we'd see how small it is. He's right there for in truth Whitey's influence was mainly confined to South Boston. Carney said Jim successfully controlled that tiny neighborhood at the same time he controlled 35 FBI agents and the head of the Organized Crime Strike force (O'Sulllivan) . He said if he could do that imagine how corrupt things must be where more powerful people would be able to control so much more. Again I agree if that were the case but it isn't.
It does however point to Whitey's grandiosity. He didn't control O'Sullivan. He didn't control any agents. They were controlled by the Director of the FBI who instituted the TEI program. That program dictated that the people who agreed to be TEI's and work for the FBI were to be protected by the FBI. The corruption everyone points to doesn't exist where they think it does. It exists in the TEI program yet none seem to realize it.
The question that must be answered is how corrupt was that program. How do we do that?  This has to be explored further but the confederacy men that spoke at B.C. Law showed no understanding that is the issue. In deciding how corrupt it was we have to give it credit for being a very successful program. So we measure it by its successes or by those whose lives were ruined because of the way it had to operate.
One thing that keeps gnawing at me is the actions of the agents in the program. They shut their eyes to information concerning a TEI that in other circumstances had the person not been a TEI they would have acted on. Was that something right or wrong? These matters are not easy to decide.
The idea that there were many corrupt FBI agents in Boston holds no water. One, two or maybe three at the most could fit into that category and that's a big maybe. There's much to wrestle with and that part of the confederacy that raised their voices the other night do little with their repetitions to help us understand the Whitey saga.