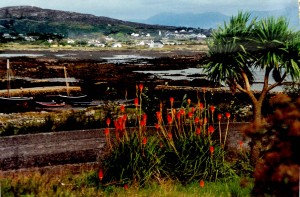 It is true. I still can see the Jesuit priest who taught the class. Even though he had closely shaven, his face showed the outline of a very heavy black beard. He seemed quite severe. It was a required course. I recall learning one thing – it was something about supply and demand. If the supply went up the prices went down; if the demand went up the prices went up.
How I regret the folly of my youth that rather than buckling down I put myself on cruise control hoping to learn just enough to get by the examinations. I barely did. I was glad to go on to other things that would not challenge my brain too much.
Therefore when it comes to economics I am an ignoramus. That I regret. Especially do I regret it after reading Senator Edward Markey's proposal. He wants the government to "direct cash payment of $2,000 each month to individuals with an income below $120,000 until three months after the coronavirus pandemic ends, as well as provide $2,000 for up to three dependents per family, regardless of age."  This would continue until three months after the pandemic goes away which the last time I looked would be when the vaccine was developed.  Of course, there is no guarantee a vaccine will be developed which means everyone may receive that amount of money until the cows come home.
My first thought was Markey is running for reelection so promising goodies is probably a way to get votes. Then I though it would cost quite a bit to do that.  Markey doesn't seem to think so suggesting it would only cost around 600 billion a month or 7.2 trillion a year.  Being financially illiterate I thought I would find out what is the present U.S. budget. I read that the current " U.S. government spending is $4.746 trillion." I then recalled we have a deficit so I wanted to see what that is especially knowing we spent two trillion plus dollars last month, and of that amount we have no idea where at least one half trillion went since our government will not tell us.
I was surprised to find there's two items to consider. There's a budget deficit which for 2020 is projected to be 1.103 trillion dollars and the national debt which is over 26 trillion dollars. Assuming Markey's proposal goes through and the budget deficit remains we will be increasing the national debt by almost one-third.
Here though is what I discovered perusing these figures. President George W. Bush assumed office and the debt stood at 5.72 trillion dollars. When he left it was 9.8 trillion. I then checked President Obama. It is reported it was 10.26 trillion when he was sworn in. (Somehow George left 9.8 but Obama was handed 10.26 – it looks like we misplaced around a half trillion dollars.)  When Obama left it was 19.9 trillion. Then as I dig into the figures I just get more confused.
But what I began to realize is that those people who earn a living as an economist are also greatly confused. Some say worry, some repeat Alfred Newman's mantra, "What me worry?" 
Here's what I don't get. If we can spin out as much money as we like why don't we have universal health insurance for everyone? Some even project it would cost less than we now pay. I'd suggest it would not cost more than a trillion or two so why not go for it.
Next I hear that the government if it needs money can just print it out. If you have managed to save some money over the years and keep it in savings accounts are you making a mistake. It seems to me that the more money that is printed out means the value of your savings is actually going down. Do we conclude saving money is for the fools?
I was thinking of Germany in the 1930s where a woman carried a basket full of money to buy a loaf of bread. She stopped at the end of the bread line. She put the basket down aside her. She was so absorbed in her thoughts she did not notice the thief came up and snatched her basket but not before dumping all the money that was in it on the ground. Will baskets be worth more than all the money that can be stuffed in them? Should we go out an buy baskets?
Finally, I understanding making sure everyone can stay in their house and have sufficient food to eat during these troubles. But there are many among us who can do that without government aid. Why should we getting handouts? Isn't there a way to ensure rents or mortgages are paid for those who cannot do it and sufficient money can be given out for food and necessities?
And speaking of money having little value, assuming a lot of people are making $96,000 to $120,000 a year through handouts, how are you ever going to get them to go back to a job paying $20.00 or less an hour? I tell you I am totally confused.