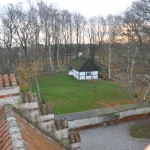 I was genuinely puzzled at why Judge Stearns would not recuse himself. I wrote yesterday how Joseph Murray's wife gave the head of the Justice Department's criminal division in Washington, DC information relative to Whitey Buger and Stevie Flemmi and their involvement in murders and with the FBI.
Weld referred this matter to the then US Attorney Frank McNamara and to Strike Force Chief Jeremiah O'Sullivan for investigation. I knew that Judge Stearns had been head of the criminal division when Weld there and assumed that McNamara, who had no prosecutorial criminal experience, would have kept Stearns as the head of his criminal division. I figured the first thing McNamara would have done is called Stearns in and hand him the package that Weld sent him and ask him for his advice. It turns out that would have been the last thing that McNamara would have done.
I say that because I found on the net today as I was preparing today's post the following article in the New York Times.  That article said: "Bad feelings between Mr. McNamara and some of his staff members date from his appointment in April 1987. . . . After his confirmation, Mr. McNamara angered some of his staff members by making decisions that they said were motivated by partisan politics. He demoted Richard Stearns, a liberal Democrat who was his top deputy, and replaced him with a conservative."
I wrote earlier today that I have never questioned Stearns's ethics or integrity. Yet I could not figure how he could have denied any knowledge of an investigation of Whitey Bulger if he had been McNamara's head of the criminal division. Rather than being puzzled, I wrote about it in part thinking that Stearns may have forgotten that incident.
I see now the reason Stearns could claim ignorance of anything involving Joseph Murray. He was on the outs with McNamara and out of the loop. He would have known nothing about the matters that Weld referred to McNamara. For that I owe Judge Stearns an apology for assuming something I had no right to assume.
I said in my post yesterday, "Carney should be permitted to explore . . .  why did McNamara do nothing about the material Weld sent to him? What was Stearns's relationship to McNamara at that time?" Now that we know, I don't see this as a valid avenue that Carney can use for his recusal motion.