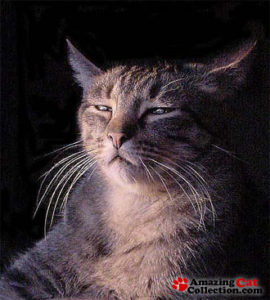 Those who follow me closely know I have an uncanny ability to inaccurately see into the future although at times I sometimes come close to being near the mark. This inability is inherited. I recognized my abilities to predict events were going to be somewhat faulty when as a young child I was at  a county fair with my dad who never had gambled.
Why he didn't was most likely because his father, who by coincidence also was my grandfather, Jim Connolly. He came to Boston from Connemara, Ireland as a young man. Shortly afterward began playing his one lucky number on a daily basis. He stuck to it year after year into his eighties but never won once. It was a good family lesson on the advisability of gambling.
At the county fair shortly after arriving my dad and I left my mom and my siblings to go our separate way. They were mostly interested in the arts and crafts; I could not wait to see the animals (quite a treat for a city kid), and the crops. We were to meet later at the exhibits, games, rides, and food stalls. It was to be a brilliant and grand day.
After a bit we arrived at a race track for horses which had a booth for betting. The horses that were to race were scattered about willy-nilly and despite my dad's disinterest in walking around them I begged and squawked until he gave in.
Perambulating among them one horse caught my father's eye. His name was Silver Star. My dad had lived on Silver Street. He walked over to him, looked him over closely, rubbed his side and  the front of his head. He had done this to no other horses or any animals at the fair while I wanted to pet as many as I could that were confined to pens.
I impatiently watched as he struck up what appeared to be a relationship. I knew my dad usually avoided this type of interaction with animals even to a reluctance to pet dogs or cats. To my relief, the horse's caretaker showed up and interrupted the biding friendship by engaging in a discussion.
.The next thing I knew my dad was at the booth  placing a sizable – considering our limited funds – wager on Silver Star. He was going to be in the first race on this dirt track which was put into operation once a year during fair time. It is a stretch to even think it was well maintained.
My dad was somewhat buoyant as we waited. Smilingly he engaged in light banter with strangers coming to the fence where the spectators who could not get into the makeshift stands stood to watch.
Morosely I waited by kicking the sand  and watching the ants at work. I was ignored. Eventually my dad called me over telling the race was about to begin. He hoisted me up on the rail. He pointed to Silver Star which had a rider on it being led beyond a rope that was to be the starting line. About 7 or 8 horses lined up
The next thing I knew they were running past me. Dad's horse had leaped ahead. My dad shouted joyfully at him. They rounded the turn and headed onto the straight way. I could not see to well so I scrambled down from my perch. I was just about a few feet away when I heard a loud roar from the crowd. I turned to my dad to find out what caused it. He turned toward me. The happiness had slipped from his face.
He walked over to me, took my hand, and said "let's go." We walked to where my mother and siblings were. Dad said, "time to go!" I was shocked -no candy cotton or ice cream or hot dogs or rides. Glumly I saw my happy day crash down on top of me.
My dad never made a wager again. He knew his relationship with Lady Luck would always be unrequited. She made it abundantly clear when Silver Star stumbled, fell, broke his leg, and had to be destroyed.