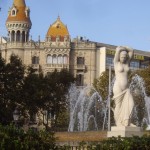 Because an event that will happen tomorrow, today's a day for reflecting on the winners and losers of life in the context of the subject matter of this blog.  I am looking at it from today's perspective because life has so many twists and turns I'd suggest the best measurement is done by looking at how the person's later years play out in the eyes of the public.
Yesterday I wrote about Annie Dookhan to suggest she protect herself from becoming another John Connolly.  I'd look at Connolly today and call him a loser.  He retired from the FBI with honor in 1990 into a six figure cruise-type job with Boston Edison. He lived well with his new wife and young family for twelve years until 2002.  Since then he has been in prison and will likely die there.  Annie became a chemist, had a state job for nine years, lost the job and is now the scapegoat for having highly damaged the criminal justice system.  I'd withhold judgment on her because she is still young.
Then there's James "Whitey" Bulger.  A big loser.  He became 83 on September 3 of this year.  He's been in jail over a year and pretty much in voluntary confinement the sixteen years before that hiding in a two bedroom apartment surrounded by guns and windows closed off to the outside.  He'll die in prison.
Whitey's partners, losers all.  Howie Winter still involved in criminal activity as an old man in his eighties having spent most of his years in jail.  Stevie Flemmi has been in prison since 1995 and will die there; Johnny Martorano hid out in Florida sixteen years, then twelve years in prison, and probably facing the rest of his life there when Florida indicts him.  Kevin Weeks probably destined to end up in a life ending brawl.  Whitey's Mafia partners Jerry Anguilo spent most of his last 25 years in prison; Larry Zannino didn't spend that long there since he died in prison.  In the end the aphorism crime doesn't pay seems to be more true than false.  There are some criminals who make out all right but most don't.  Bernie Madoff's easy stint in a federal pen will still end up with him dying there.
Two things made me reflective like this today.  One was an article I read on McClatchy news concerned the capture of Colombia's top drug lord, Daniel Barrera, aka "El Loco Barrera.  He had been living in squalor in a Venezuela border town.  He had all the money one could ever want but to avoid prison he imprisoned himself.  He also is a big loser.
I think the secret of being a winner or loser is what's in your mind when you put your head down on your pillow at night.  A clear conscience is the best sleeping pill.  Johnny Martorano despite all his bragging did say living the life of a fugitive was not easy or fun.  A criminal never knows when the Law will break in to disturb his peace.
The other thing is the event tomorrow.  It is the naming of the Quincy Court House after Francis X. Bellotti on the cusp of his 90th year.  I knew of Frank more than I knew him. Our talks over time were little more than "how are you doing."  Here's the little that I knew of him and why he well deserves the honor that will be given to him.  He always remembered my name, would go out of his way to say hello to me, and shake my hand.  He did that with everyone he ever met.  He had a remarkable memory for names, a kind touch and a gracious manner.  He seemed like someone who you'd want on your side in a tussle.  You knew he'd stand up and fight for you and with you if needed.  As the popular saying goes: "he had your back!"  He was tough and loyal, sort of a man's man.
I recall one night I was at a fund-raiser for a candidate.  Frank who was no longer in office showed up to give the candidate his support.  I couldn't help be amazed that ten minutes after Frank arrived over half the people in the place who came to support the candidate had gathered around Frank as if the event was about him.  The candidate was standing off to the side with one or two people.  Frank had an enormous gift for connecting with people of all walks of life.
Most know of Frank's achievements as a lawyer, businessman and politician so I'll pass the matter with a brief comment.  As attorney general for twelve years he surrounded himself with a remarkable group of highly talented lawyers who ran an effective and highly respected office.  He lost in his attempt to be elected governor but he brushed it off knowing that what counts is the courage to enter the arena and to make the good effort.  He knew he'd still have his good friends.  He is one of life's big winners.
I'd like to close there but I'd be remiss.  I wasn't into the political scene as a prosecutor feeling that was my boss Bill Delahunt's job.  Delahunt kept politics out of the office.  My job was to tend the shop and as I'm about to show I was quite naïve about politics.  When I read Billy Bulger's book While the Music Lasts I was surprised to see there was some animosity between him and Frank.  After I got involved in the matters of my blog I read a very strange FBI 302 where John Connolly in 1980 suggested Bellotti and Delahunt would blame him for leaking information to Whitey (which he did) because they had ill will towards Billy.   It seemed among those in the know it was apparent there was no love lost between Billy Bulger and Frank Bellotti.
That surprised and saddened me because I liked both of them and believed they both did honorable work for the people of the Commonwealth.  Yet I have a feeling there won't be any court houses named after Billy.  Does that make Billy a loser?  I don't think so.  Like with Dookham, the jury's still out on that one.  Billy can still make a comeback and I hope he does.
Congratulations to Frank and his wonderful family.  Well done!