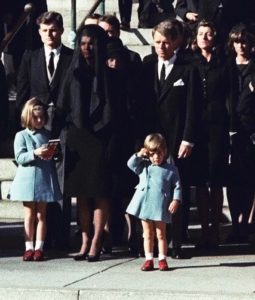 When you look back on it the same actors are involved. How is it possible that they will try to pull off the same evil trick again? Don't people ever learn that they have nothing but malice in their hearts for anything that is good? They are destroyers and backward tugging demonically possessed  people yet there are some who do not seem to comprehend this and think well this time it is different. "They say this time they are doing it to a person we do not like so it is all right. Before though it was wrong to do. Now it is good to do."
Sorry folks. You cannot have it both ways. The evil they did to one person in the past is the same as they are doing now.. If you believed back then they duped many people into believing their falsehoods then unless you believe they have changed, which I assure you they have not, they are back again using the same tricks to fool the people.
The tragedy in Boston is not the one of those major tragedies that happened like the Boston fire, the Republican governor's firing of the police officers who sought to unionize or the Great Molasses flood. It involves only one person. It does though in a sense relate back to the nativists attack on Catholics that resulted in the burning of a convent in Charlestown.
It is an unfounded attack on a man of great integrity who had done many excellent acts to help the less fortunate in Massachusetts and also all of the citizens by his interest in bettering  their education. He supported the arts and with a veto for 17 years over any backward looking legislation he ensured Massachusetts would have a dominant position in the medical, scientific, and educational fields .
I am writing about Bill Bulger who in 37 years in politics including being the president of the senate for longer than any other person had not one bit of scandal attached to his name other than the imaginary one pushed and propagandized by these malignant actors.  The media mania prompted two different Boston U.S. attorneys and two different state attorney generals, one who specifically ran on the idea he could come up with something on him to pry into his doings.
Later a Congressional Committee formed to look into the FBI's actions  in allowing innocent men to be convicted in the Deegan matter went beyond their brief and decided at the urging of unidentified parties to investigate him. They sent Congressional investigators to Massachusetts to comb through his actions hoping somehow it could pin a perjury rap on him but came up empty. None  could find anything criminally wrong or otherwise with his actions. Even with that, the vicious and unsubstantiated  allegations he was accused of had nothing to do with the handling of public funds or  acting on behalf of private parties for public gain.
The ire poured out on this regular Catholic church goer who worked only for the people and spent almost all of his off hours with his family without any foundation would damage him. A falsehood repeated over and over becomes in the minds of the public a truth. Who has the time to check for the truth?
His lead denigrators were Howie Carr the blatant radio entertainer whose audience gleefully listened to his racist broadcasts where he would recited the names of Latinos who had been arrested  with Mexican music playing in the background. He was joined by his buddy Alan Dershowitz, the self-promoting Harvard Law School Professor who was also the buddy of the notorious abuser of young women, Jeffrey Epstein. Dershowitz wrote a view in the inside flap of Carr's book suggesting "the real villians in this tale of mass murder and massive corruption — the Dukakises, Whites, McCormacks, Cardinal Laws, O'Sullivans, Welds, Moakleys, and Silbers."  Good people with excellent reputations that Dershowitz had no problem throwing mud at.
Dershowitz with his  hatred for Bulger and Irish Catholic politicians was aided by the jealously of the Boston Globe to the extent one of its columnists called for the "shunning" of Bulger.  Two other Globe writers consumed with malice sought to use the FBI as a tool to damage him.
The crescendo of hate reached its height when Bill was president of the University of Massachusetts and a wishy-washy governor, a stranger to Massachusetts, looking to his future prospects was deceived by the haters. He forced him out of his position to the detriment of the university and the people of the state. The great tragedy was the destruction of the reputation of a good man.
Now to the present we see the same old song and dance and the same old actors doing it to Joe Biden. It is Howie Carr and Alan Dershowitz again who have slithered up to Trump and are aiding him in suggesting Biden, who like Bulger is a good man long engaged in politics, a devoted family man and regular Catholic church goer, of unfounded and unsupported actions.
The happenings are so similar you cannot separate them. The same people and the same tactics. Yet some who supposedly condemned them when used against Bulger will support them when used against Biden. What's worse some of thee people who are Catholics will support these tactics without recognizing they are an attack on them.