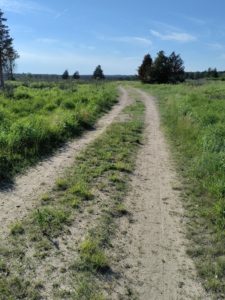 In the United States it is not uncommon to execute people who commit murder. There are 27 states as well as the federal government and the U.S. military. that authorize the death penalty,   As expected Florida and Oklahoma are among those states.
In Oklahoma the majority of person's executed murdered only one person. For instance in 2012 Gary Thomas Allen was executed for murdering his girlfriend in 1986 because she was planning to leave him. Didn't Steven Flemmi murder his beautiful young girlfriend for the same  reason?
In Florida over half of the executions relate to the murder of one person. Eric Scott Branch murdered and raped a Florida coed Susan Morris and he was executed. Eddie Wayne Davis used his fingers to rape the 11-year-old daughter of  a woman he had briefly dated and then smothered her in 1994. He  was executed in 2014. Didn't Steve Flemmi start having sexual relations with his step-daughter when she was around that age which he carried on for years and after she complained to her mother he murdered her.
Steve Flemmi pleaded guilty to a murder in Florida and Oklahoma. Under pressure from federal prosecutors those state  prosecutors decided not to pursue the death penalty  for him based on the agreement he would do life in prison. He now wants both states to let him get out of prison now. Are they again being pressured by federal prosecutors?
Asking to be released after murdering two women alone  would be a good definition of chutzpah but it is only one-tenth of the story. In an overly fawning article in the Boston Globe, Shelly Murphy, shows us two of his paintings and mentions his extraordinary evil deeds almost in passing.
Thinking that Flemmi – who got to keep most of his criminally gained assets unlike others who cooperated and had done his time in a "confidential location" which sounds pretty much like one of those federal play camps – is asking for consideration can only be equated to Charles Manson asking for the same. Flemmi was actually worse than Manson. But his time in  prison was not under the  direction of the federal bureau of prisons for they never listed him as being in their custody. That, I thought, was strange. It indicated to me he was being give specially treatment.
Flemmi said he murdered 50 people – if so where was his compassion for them. He pled guilty to murdering 10 people – did he show them compassion. He made Whitey Bulger look like an amateur.
He murdered the three Bennett brothers – Wimpy, Walter and Billy. He murdered Punchy McLaughlin at a bus stop at the Dedham/West Roxbury  line; he murdered  Peter Poulos, his friend, in the Las Vegas desert; he murdered Sammy Lindenbaum,  Connie Hughes and his brother Stephen, he dynamited a lawyers's car at the request of the Mafia causing the lawyer to lose a leg, he gunned down Eddie Connors at a public phone booth, and on and on.
It was not only that he murdered his girlfriend Debbie, he extracted her teeth after murdering her. He murdered Bucky Barrett, John McIntyre. These were real people with friends and relatives. Whether it is 10, 20, or 50 he is a mass murdered and few in the United States have murdered more people. Never mind that he found a thrill in brutalized their bodies after doing  it.
No person with as many murders as Steven Flemmi should ever see the street. But there is something strange about the way his case has  been handled. It deserves watching especially if you observed the closeness of the prosecutor, Fred Wyshak,  with Flemmi as they laughed together in front of the jury when dealing with the death of Brian Halloran. They seemed too close for my comfort and seeing his cushy incarceration and now his attempt to get out – given that the federal prosecutors would not say that they oppose his release -it is hard to escape the feeling the fix is in. While the majority of Americans are executed for killing one person how can it be that one who murdered at least ten times that – including his girlfriend and step-daughter get the slightest consideration for release. Watch this case.
@miamiherald, @theOklahoman, @tulsaworld