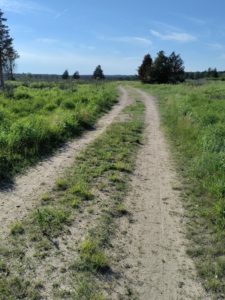 In my trek towards the truth I began to feel like the blind pilgrim walking in the Camino de Santiago at night. In other words I was not getting any closer to the truth than when I began especially with some folk who repeat the same things over and over again who  have closed their minds to logic and reason as shown by the repetition of their mantra ad nauseum.
In anticipation to setting up my site that will deal with the gangsters I decided to make this site appear different than it did in the past. I set up a new theme which is what you are looking at.
This site will be open to various topics outside of those dealings with the gangster with the caveat that comments should be limited to the point of the post and should in no event exceed 500 words by those who are regular commenters. If a comment by someone exceeds that amount and the person is not a regular and the subject is of particular interest I will let it pass.
The comments should not be repetitive insults of persons or political positions you do not like. I had hoped on the trek that there would be more discussions than diatribes but in the present land that is America that turned out to be a vain hope. That is why I find America has become a strange land thanks to the Trump and his folk who still insist Trump won the election. Which is a great folly when Putin recognizes Biden as the American president but over 50% of American Republicans do not.
America has become very strange from the time I served in the military those many years ago. Maybe the failure to continue some type of national service contributed to what we see now. Maybe the folk out there have rarely strayed outside of their place where they were born – maybe moving for a bit – but never getting their minds away with their bodies.
I do not know how many served overseas with our armed forces like I did. There you gain a different perspective on matters in those foreign lands where you interact with folks from other countries but mostly with Americans on the same mission as you are from all parts of the nation without difficulty or name calling. Where you recognize we, as Americans  in uniform, are all in the same boat. The military was a true melting pot where much of the advancement was supposedly based on merit and a great attempt was made to treat everyone equal.
As soon as my gangster site is set up I will let you know. I have been away from blogging putting the finishing touches on my gangster book which has been much more difficult than I had expected. I apologize for the delays in all these areas and thank you for your patience.
For those who asked questions about the gangster aspects I will answer them when the new blog is up, I hope you do not mind but they are good questions and will require some more thought than I can devote to them now.
That's it. Hope you do not mind the changes. And, by the way, today is Juneteenth, our newest federal holiday, so  have a good one.