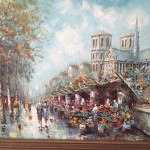 The more I think about it the first time Carney and Brennan (C&B) came up with the idea to inveigle the prosecution team of Wyshak and Kelly (W&K) into a trap was sometime last summer within months of the scheduled March 2013 trial date.  They had some good stuff going for them so that they could attack the prosecution witnesses but as good defense counsel know sometimes that isn't enough. Juries are interested in everything going on in the courtroom. Everything affects how it will react and its ultimate decision.
One thing a jury will closely consider are the lawyers trying the case. You may have noted that some lawyers are particularly successful and others not so. Much of this depends on how the jury relates to counsel. If you can get the jury to think the other lawyer is somewhat of a sleazebag then you are tilting the evidence in your favor. No juror wants to be on the side of someone who they think is slimy.
A jury will forgive a prosecutor for having sordid witnesses if it feels there is nothing else the prosecutor could do to prove the case. I think it was the prosecutor Neuman Flanagan who I first heard start off by telling the jurors that when a crime is committed in the jungle you have to go into the jungle to get your witnesses. Of course that was mild by Neuman's standards. He did most of his good trial work during the time when the final arguments were not recorded so he could wander far afield in suggesting analogies between the defendant and other criminals.
C&B knew they had to come up with something that would make the jurors think the prosecutors were not all they were cracked up to be. The only thing they figured was somehow to make it look like the prosecutors were hiding things. That was their approach for a while with their complaints of failing to get all the discovery they were promised. They knew that was all right for delay but once the jury was empanelled that issue would fade.
It was in the middle to latter part of June last year that they read an article I had written about and realized they had found what they were looking for. This was an article in The Daily Beast on June 18, 2012 by T.J. English. He had just had a conversation with FBI Agent John Connolly who called him from his prison cell in Chipley, Florida.
T. J. English wrote: "As early as 1977, agent Connolly informed O'Sullivan that he had "turned" someone who could help them make major cases against the Mafia. When O'Sullivan heard it was Bulger, he wanted to meet him. Remembers Connolly, "I asked him, 'Are you sure? You don't have to.'" It was highly unusual for an assistant U.S. Attorney to meet face to face with a top informant while an investigation was still ongoing. O'Sullivan insisted. Connolly set up a meeting between the city's top mobster and its top organized crime prosecutor in a hotel room on a rainy afternoon around Christmas. "I was there," says Connolly. "Jimmy met Jerry. As I remember it, they were both quite impressed with one another.""
Of course we know that statement is nonsense. One of John Connolly's problems is he talks too much probably because he's been cooped up so long he likes to hear another voice outside of that of a prison guard but its beyond that, he has the Irish propensity for blarney. Blarney is the art of telling something over and over again that is close to but not really the truth but then turning around and believing what you've been telling as being the gospel truth. It's why the field Irish believe in Leprechauns.
C&B knew it was foolishness. Everyone knew Whitey had no information on the Mafia. Even the authors who say he was recruited to give information on the Mafia will later admit he had no connection to the Mafia and that he never gave any information on it yet never go back to try to reconcile their statements.  Howie Carr to give him a bit of credit recognized that would push his book into the realm of sheer fantasy if he asserted that was the reason Connolly recruited Whitey. He came up with the idea the FBI agents could see into the future and saw Billy Bulger as president of the Massachusetts Senate and figured he'd get them jobs when they retired so they brought Whitey into the fold.
C&B however recognized that the statement contained the gem they were looking for. They knew Stevie Flemmi said the FBI gave him immunity. Judge Wolf believed him and was going to give him a hearing until the Court of Appeals shot him down saying an FBI can't give immunity, only the U.S. Attorney. If perchance, they thought, at this meeting Connolly was talking about O'Sullivan gave Whitey immunity that would fit the court guidelines. They rushed off to talk to Whitey to see if that were the case. But what was the best part of Connolly's statement was that the US attorney he mentioned had died.
If Whitey could remember the meeting and what was said, he might well be on his way to an acquittal. And better yet, if the prosecutor kept that evidence from the jury it would diminish him in its eyes since it would think he was hiding something.