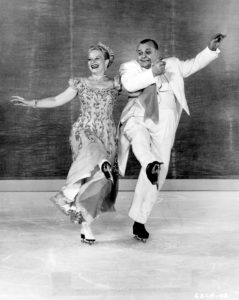 Yesterday and this morning reviewing the comments it appears that  two people have taken them over. One mainly tells us how bad the FBI and the American police forces are. I think of him as Mr. Anti-FBI; the other who throws out the Trump line continuously on every conceivable subject who I think of as Mr. Prototypical Trump.
In reading the comments I noted the Prototypical Trump posted about the president: "Biden the Baby Butcher, Biden the turncoat like Benedict Arnold. . . . Biden's a hypocrite, a mud slinger, a reverse racist, a historical revisionist (Biden said Edison didn't invent the lightbulb). An unprincipled man is dangerous. A man who stands for nothing who wavers, who switch sides whichever way the wind is blowing, is a man who'll fall for anything."  Then talking about the election said: "None of those claims about corrupt voting have been "disproven". I am not satisfied these contested election results in three states with razor thin differences have not been adequately and fully investigated."
A woman (Peggy Ann) responded to his comments saying about the election: "Didn't Trump's lawyer say her claims of fraud in the election were not libelous because they were such nonsense no one would believe them. I hope you will not become a witness for those suing her since you believe what Trump's lawyers say no one would believe."
Prototypical Trump responded: "Peggy Ann, with all respect, I suggest you are probably believing leftist MSM disinformation or fake news. I am sure her quotes were taken out of context."
The woman got her information from a court filing by the lawyers representing Trump's lawyer Sidney Powell. It reads talking about election fraud that: "No reasonable person would conclude that the statements were truly statements of fact."  It wasn't "leftist MSM disinformation or fake news.
The problem with the Trump folk is they  – as Kellyanne Conway noted – believe in alternative facts – that is any fact they don't like they come up with another one so as not to face up to the truth.
Many years ago President Truman had a motto: "There is no substitute for a fact. When the facts are known, reasonable men do not disagree with respect to them."
You really have to wonder how did Trump bring it about so that so many unreasonable men popped up in America.
On another subject.
It appears neither Mr. Anti-FBI or Prototypical Trump feel a need to follow the guidelines I have suggested. I have previously asked that comments be no longer than 500 words, concise, directed to the subject at hand and limited to one per person each day. I have said that one may respond to a comment directed at his or her prior comments but again asked that they be concise. Not quoting the contents of an outside site would help in this regard. Note the site so that people may go there if they are interested.
I am considering lowering the amount of words in comments and having to go back to editing comments. As you can tell from the quotes on Biden above not only is the person who comments not sticking to the subject but is just rambling on.