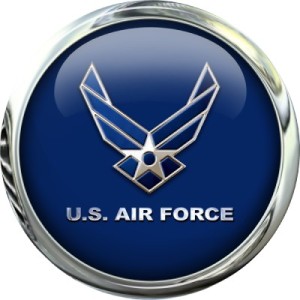 A good friend of mine named Dianne recently lost her brother to whom she was very close to a sudden and fast spreading illness that within three weeks took a man thought to be in the the best of health from her. Her brother, Lar, a good guy who I had had the pleasure of talking with on a few occasions had been an Air Force pilot during the Vietnam War.
The other day she forwarded to me a site in her Christmas wish. It is here. I cannot say how much I enjoyed watching it. I thought it most appropriate to include in a post at this time of the year for those who might want to take a few enjoyable minutes watching it.
After viewing it and thinking of how cleverly planned and executed the matter was by members of our armed services I began to wonder if that is something that will soon be a part of Christmas past.
Maybe my worry arose because of this article I read about a Santa Claus trip.
The woman who complained said: "she didn't like the fact that one religion, Christianity, was the focus of most of the December teachings in school . . . .It's an inclusion issue. We can't spend five days on just one culture. That's fostering intolerance. When Christmas is given the same time, or less time, than American holidays, like Veterans Day, then kids don't feel as American."
That woman by the way said she was a certified California teacher. Perhaps she missed it that Christmas is a declared national holiday as noted in this article here.
After this one person complained the school canceled the trip even though it had nothing to do with religion but was a visit to Santa Claus who has become as secular as Rudolph.
The principle and superintendent of the school district said: "Our biggest commitment is inclusion. . . . during school, we have to represent and reflect our community to make sure we're inclusive of all beliefs." Fortunately, the woman did not complain about the speaking of English which excludes the use of other languages.
How long will it be before it is recognized that the Air Force Band playing and singing Christian Christmas songs that have the words: "Joy to the world! The Lord has come. Let earth receive her King!" are not being inclusive when it just sings about Jesus at Christmas time. Maybe that video will be the last time we will see something like it as the secularization of America saps everything that has any suggestion of Jesus from state owned institutions.
As you know the U.S. military leaders worried about their future promotions in the face of a government dedicated to inclusion have been cracking down on individual expressions of religious belief for a few years now. The most recent attack on religious beliefs shown here was the complaint that some members of the US Air Force football team kneel in prayer before the games.  It was called: "a putrid example of fundamentalist Christian supremacy, triumphalism and exceptionalism . . . ."  The Air Force leaders rather than dismissing it outright responded: 'The United States Air Force Academy is attentive to all religious freedom concerns, and we are conducting an inquiry into the complaint, . . . "
Things have become so bad in public schools that Texas had to pass a law which made it permissible for students to say "Merry Christmas" in public schools and Congress had to pass a law allowing members of the armed services to be able to talk about their religious beliefs. In Florida the only display of the holiday season at the state capitol is a Festivus pole.
It is a strange society where people fear saying "Merry Christmas" because someone else may take offense. A person does not have to believe in Christ to still have a merry Christmas. But what is really weird are those people who won't say "Merry Christmas" to other people who they know celebrate Christmas. That I could never figure out.
I expect prohibitions at will soon descend upon the Air Force Band preventing it from singing Christmas songs celebrating the birth of Jesus unless every other religious believer and non-religious believer has a song relating to their beliefs or non beliefs included.  This video will at least remind me of the time before the beauty of Christmas was scrubbed out. The way things are going the word Christmas will be deemed exclusionary. We'll designate the day Inclusion Day.  And, perhaps move it to a Monday.
As Scarlett said: "I can't think about that right now. If I do, I'll go crazy. I'll think about that tomorrow."  Meanwhile I'll go back and view the video again.
Finally, Merry Christmas to all.