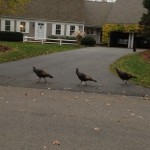 On Monday an article on Billy Bulger appeared in the New York Times written by Katherine Q. Seelye. Its gist is that by remaining silent and not condemning Whitey then Billy deserved what he got. I'm not quite sure where the idea came up that if the media writes certain evil thing about your sibling, even if you don't believe them, you nevertheless have to follow along with the course the media recommends and failing to do that you are condemned.
To understand this conundrum it is necessary to be mindful of three things:
(1) when Whitey was indicted in 1995 for racketeering there was no mention of any murders;
(2) that Billy believed according to his autobiography in 1996 that much of the things said about Whitey were untrue and told by people who knew they could get a good deal from the government if they implicated Whitey in anything;
(3) that it wasn't until John Martorano coughed up information on his associates in 2000 that the knowledge of Whitey's murders first surfaced.
In other words much before any accusations of Whitey being involved in murders came out, Billy believed what he heard about Whitey's criminality was false. Likewise, in 2000 when Martorano told of his 20 murders to get a deal and implicated Whitey in some of them, considering the source Billy probably maintained the same mindset because as he told WCVB  on November 15 Whitey made fervent denials that all the charges are true.
We are then treated in the Times article with this quote by one of the chief nemesis of Billy, Dick Lehr of the Boston Globe. "The Kaczynski brother decided it was more important that his brother be captured and not kill any more than to stay loyal to him. Bill Bulger, in the face of a God-awful amount of horror, has made a different choice."
Lehr has written the somewhat fictional Black Mass and another book on Whitey composed with much psychobabble to hide there is little in it that hasn't already been told. Lehr has been out to sully Billy's name since 1988 when he first wrote the half-truth story about 75 State Street. He wants us to accept that the situation between Ted Kaczynski's brother David and Billy Bulger were comparable. They weren't.
David Kacynski knew two things with relation to his brother that Billy didn't know about Whitey:
first, that Ted had been committing crimes of murder, something Billy never knew about Whitey;
second, that unless something was done about Ted he would continue to murder and maim people while Billy (even had he any knowledge that Whitey murdered someone) had no reason to believe Whitey would continue to murder others.
What Lehr hopes with his maligning is to convince people that Billy knew Whitey was murdering people and had he told the authorities about it Whitey could have been stopped.This is the drum beat by the Boston Globe writers despite having no evidence to support their accusations. To be blunt, Whitey's murders stopped in the late 1980s long before any information about him murdering people came out in 2000.
Lehr went on with this following non sequitur: "At what point does a relative's conduct cross the line? When does the greater good count more than blood loyalty?"  How can you suggest blood loyalty is wrong based on the supposition a person knew something he did not know. These little leaps in logic slip by most.
Seelye in her article states: As one longtime politician once told Boston Magazine: "What Whitey does with a gun, Billy does with a gavel."  I thought it unusual to have a quote not attributable to a named person so I went to the Boston Magazine article. The quote is not there but the article is worth reading especially as it relates to the Boston Globe's animus to Billy.
Also, as you might expect, we read the words that Billy's "murderous older brother conducted a reign of terror on the outside [of the system]." (my emphasis) Locked in the mind of the media is the idea Whitey had everyone living in terror but no one from those days seems to remember being terrorized during Whitey's years (1974-1994) but do remember being terrorized by the Boston Strangler (1962-1964).
As you see the media uses media sources for its stories, there is little independent thought that goes into them. No one seems to start with the idea that perhaps Billy sided with Whitey because Whitey told him what others are saying about him are lies. It wasn't "Sticking by a Murderous Brother" as the headlines in the NY Times article state. It was sticking by a brother you thought was innocent.
The real question should be if a brother thinks his brother is falsely accused, what should his actions be? Ponder that as you eat your turkey.
Happy Thanksgiving Day and give thanks that we have family and friends with whom we can share the day.