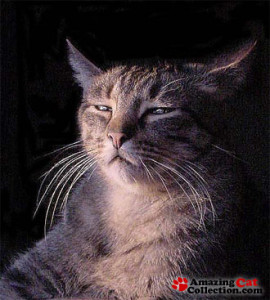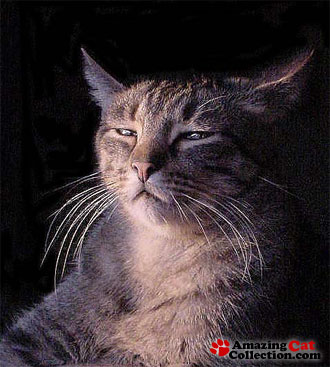 You may remember how I noted Judge Mark Wolf in his otherwise excellent findings wrote that Massachusetts State Police Trooper had been found guilty of corruption. He did that because he wanted to believe some of the things that Steve Flemmi testified about. Flemmi said Naimovich was his source in the State Police that kept him informed. We know now it was Richard Schneiderhan a State Police trooper assigned to the attorney general's office.
Judge Wolf did not even check the dockets in his own court. Had he done so he would have found that Naimovich was acquitted.  This shows the perils of fact-finding. In a sense it is all guess-work.
Wolf wrote: "The Massachusetts State Police's perception that its targets had been tipped off concerning the Lancaster Street Garage electronic surveillance was correct. Flemmi initially received the information about the bug, through an associate, John Naimovich, a Massachusetts State Police Trooper. . . . Flemmi discussed this with Connolly. Flemmi claims that Connolly consulted Morris and O'Sullivan. .  .  .  The court questions whether this is correct, particularly with regard to O'Sullivan"  Unsaid is that Judge Wolf and O'Sullivan worked together in the U.S, attorney's office in Boston and may have had a personal relationship.
Wolf noted later that when Morris was questioned about his involvement in compromising Lancaster Street he gave "false information." That should have made Wolf pause to ask why was that the case. Why did Morris make up a story about how he knew of the  Lancaster electronic surveillance? And, how was it that Morris came by that information?  The answer is simple as I have explained before but that answer both implicated O'Sullivan and exonerated the State Police.
I got thinking of this when I read the findings of Judge Lindsay as I was trying to determine the extent of harm caused by the story FBI Agent Fitzpatrick spun which he admits was as lie. Lindsay relied heavily on Flemmi. He explains that even though Flemmi  "callously participated in countless acts of cruelty and violence, including numerous murders." he find him "generally to be credible"  
Why is that? Well, it seems Flemmi and the prosecutors came up with an "Agreed Statement of Facts" prior to his guilty plea. If the government found those statements credible then so would the judge. He doesn't seem to consider that Flemmi was telling his version to get a deal for himself and the government knew no more than what Flemmi was stating. And, as we've seen with Naimovich, Flemmi lies without batting an eye.
As you know Agent John Connolly was charged in an indictment with having informed Whitey Bulger that Richard Castucci was an informant and that is the reason Castucci was murdered. (Castucci was not murdered because of that but because Winter Hill group wanted to rip off the NY Mafia of 150 grand.)
The jury in Boston heard the evidence against him and found that he did not have anything to do with Castucci's death. Judge Lindsay told how Castucci was an FBI informant who gave it  information on the location of two Winter Hill associates who were hiding out in New York which information was in FBI files in Boston, the same information heard by the Boston jury which found him not responsible. In opposition to what the jury found, Judge Lindsay wrote: "Connolly somehow discovered that Castucci had provided information tot he FBI concerning [their whereabouts] and Connolly promptly disclosed what he had learned to Bulger . . . "
He does not mention the jury found this not true; he does not give any reason for believing this but says "somehow."  He just jumps to a conclusion not only without evidence supporting it but in contravention to a jury finding.
It is worse than that though. You have also heard of the case involving the Teddy Deegan murder and the four defendants "wrongfully convicted" who were awarded over 100 million dollars. You heard how Joe Barbosa working with FBI agents Rico and Condon allegedly framed them. Do you believe it?
It has become gospel now like other things when the Mafia is placed up against others. The judges seen to lean over to believe the Mafia-types while ignoring evidence to the contrary. At best and even this isn't a given one of the defendants, Joe Salvati, may not have been involved. Maybe, but only maybe, Louis Greico. The other two defendants, two Mafia big wigs, Henry Tameleo and Peter Limone, were clearly involved.
We have been told that Joe Barbosa put them at the scene of the crime and hid the presence of his friend Jimmy Flemmi. That is not the case. To get an idea of the testimony you should read the case of Commonwealth v. French which is here.
The second sentence reads: "Tameleo, Limone, Cassesso, and Salvati were separately indicted as accessories before the fact."  The evidence was Barbosa said:  "Limone  offered him a "contract" to kill Deegan for $7,500, , , , " He added: "He told Tameleo that Limone "offered me a contract on . . . Deegan" and also "that the office okayed it." Tameleo said, "Yes, that's right. Barbosa also testified he asked Greico to set the job up with French and he would cut him in on the deal. "
By the way there is an FBI tape that shows Barbosa went to Mafia boss Patriarca to get clearance for the hit. Patriarca told him to clear it with Angiulo. Tameleo was the spokesperson for Patriarca and Limone did the same work for Angiulo,
Barbosa underwent extensive cross-examination that lasted for days. At the end the jury elected to believe him. Like with Connolly, the judges decided they know better. How come though it seems the Mafia guys are given this extraordinary relief?