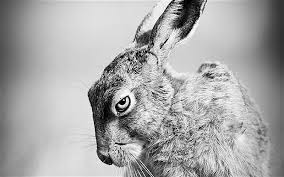 Was there no regret seeing Terry Francona in the dugout of the Cleveland Indians?  I don't follow the exploits of the Red Sox that much but I do recall he managed for them.  I had no idea when he left or why. I thought it might have been because of illness but that couldn't be for there he was managing a team beating the Red Sox. I thought I would call the biggest Red Sox fan I knew, Zeke, to find out.
It's always good talking to Zeke. It had been a while. The one downside with doing it is he is a political correctness freak and sometimes I get confused. But I thought how could he possibly get involved in that fetish talking about the Sox.
"Zeke," I said when he answered his cell. I didn't have to identify myself since we'd been friends since the old days. I knew he would recognize my voice. "Have you gotten over your blues about the Red Sox losing."
He replied, "yeah, what do you want?" in an obvious aggravated voice showing he was still sulking.
I figured I'd cut to the chase, usually did when he was in this mood. "Zeke, one question, how did Francona end up with the Indians." It was the wrong time and the wrong question.
He exploded: "Native Americans, they're the Native Americans, the Cleveland Native Americans and when you get that right I'll tell you about Tito."  He cut me off.
I knew he was very out of sorts doing that but he's like that every once in a while so I figured I'd call him in a day or two. The one thing that threw me was his reference to the former communist dictator of Yugoslavia.
I waited until Sunday to call him figuring his mind would be off the Sox and he'd be watching the NFL.
"Zeke, what's up?" I knew better than even hint at our prior call and if was going to be mentioned to let him do it.
"Hey, just couching it, I'm watching the Native Americanapolis Colts game. By the way, I 'm sorry on going off on you the other day, I thought you were rubbing salt in the wound about the Sox trading Tito Francona."
"No problem, I was really wondering about him. Why did the Sox let him go or was it his call?"  I said at the same time understanding that Tito was Zeke's nickname for Francona.
"Tito got dumped by the Sox because some guys drank beer in the locker room during the games when the team went into a death spiral at the end of the year after being up a dozen games. It was a stupid decision since Tito won 2 World Series with the Sox. The guy who did it read too much of his own newspaper.  Right after the Sox let him go he went to manage the Cleveland Native Americans"
He went on: "You know I'm sitting here and thinking I've never been to Native Americana. Have you?"
A couple or three times, mostly driving through it but did go to a Notre Dame game there. I think my nephew went to school there."

"Which nephew?"
"It's really my wife's nephew."

"Is he the kid I gave the Native American Head penny to?"
"Yes, that's him."  
"Isn't he the one who used to go to the Native Americanopolis 500"
 "Same one," I answered trying to get my head around what he was talking about
He then said: Speaking of Notre Dame – they really stink out the house this year. I'm going to head out to South Bend to catch one of their games before Brian Kelly gets canned. Then I can say I've been in Native Americana. Is South Bend near Native Americanopois?" 
You know Zeke's a cool guy but as much as I like him I'm not going to start calling Indianapolis Native Americanapolis.  I replied,     "I'm not sure – I don't think so. South Bend is near Chicago; I think Indianapolis is in the middle of the state." 
"Got to go," he said. "Charlotte's calling." 
I felt relieved. He didn't jump all over me for my political incorrectness.
Oh, don't feel bad for Charlotte his wife. She is as bad if not worse than he is when it comes to political correctness. The other day I mentioned GLBT and she said "please, don't leave off the QIA and its LG at the start."
I said: "Why should I do that — you knew who I was referring to."
She replied: "It's important to be inclusive and leave no one out."
I replied, "that's hardly inclusive when you leave out so many."
"No one's left out if you say it right," she replied a tinge of anger in her voice.
I had her going so I said: "You're leaving out the straights."
"They're left out because they don't belong."
I couldn't resist, "So your  inclusiveness excludes others."
She just stared at me.
I went on: "Rather than saying LGBTQIA wouldn't it be better to say EBS?"
"What's that supposed to mean," she answered.
"Everyone but straights." 
"Stop!" she said waving her hand across her face as if using an eraser to eliminate me while shaking her head,"Stop! You don't get it!" She turned and walked away.
Like when dealing with Zeke with Charlotte there are some bumps in the road but they are forgotten quickly.