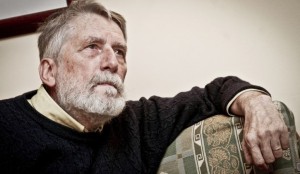 It is hard for me to escape the feeling that the Globe is trying to destroy Boston Latin School the gem of the Boston Public School system. Shirley Leung's article which I wrote about last Thursday which seemed compelled by her bosses has me worried. Ever in search of a Pulitzer Prize it has for years painted a false picture of many events by piling on to an issue. Its way of doing it is clear: an abundance of news articles creating a problem; demand for federal investigations which routinely follows, putting out editorials and demanding its opinion writers to keep the issue alive.
We see it Mayor Walsh.  The attack on the major, an Irish Catholic Boston College graduate from Dorchester,  a historic toxic combination to the Globe. This is also being coordinated with the Globe's Bostonian of the Year, Boston U.S. Attorney Carmen Ortiz who seems to slavishly follow the Globe's demands. The accusations against Walsh seem so far out-of-bounds ( actions as a union leader urging the hiring of union members) that I had immediately figured out the motive behind it. As I surmised sitting in the wings waiting to take his place is a person the Globe would much prefer over Walsh, a minority person from Harvard. I figured if Walsh's indicted – which as you know is not difficult given the run away aspects of Ortiz's office – the Globe will demand he step down.
As for BLS it came to mind when I read an article about Simon Leys which can be found here. I found fascinating.  Here are a couple of quotes from Leys, pictured above.
"The demand for equality is noble and must be fully supported, but only within its own sphere, which is that of social justice. It has no place anywhere else. Democracy is the only acceptable political system; yet it pertains to politics exclusively, and has no application in any other domain…for truth is not democratic, intelligence and talent are not democratic, nor is beauty, nor love—nor God's grace. A truly democratic education is an education that equips people intellectually to defend and promote democracy within the political world; but in its own field, education must be ruthlessly aristocratic and high-brow, shamelessly geared towards excellence." 
Though this may sound simply like an appeal to elitism, in fact it is an appeal to respect the intellectual ability and integrity of students, as Leys's concluding sentence makes clear: "A university is not a factory producing graduates, as a sausage factory produces sausages. It is a place where a chance is given to men to become what they truly are."