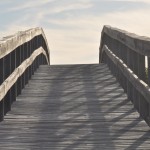 Jean, a person who comments on my blog asked me if I knew the FBI definition of Top Echelon Informant (TEI). It was a good response to my post yesterday where I gave my definition of an informant as: "An informant is a person who clandestinely gives a government agency information about activities of people in the underworld after learning of those activities either by directly dealing with them, or indirectly through persons with a relationship with them." I'd suggest off-hand that definition would cover such person although the FBI would say the information the TEI gives is about people at the top level of organized crime. But Jean was not looking at what I thought but what the FBI defines it as so I went looking.
In my book, Don't Embarrass The Family, I have former US Attorney Donald Stern testifying, "A top echelon informant is a person with high access to the leadership of organized crime families." FBI Agent Thomas Powers testified: "There are two types of informants, regular and top echelon.  The top echelon informants have access to the leaders of organized crime groups.  It is probable such a person would also be involved in criminal activity because it is unlikely that a high Mafia official would reveal any of his criminal operations to persons other than those known to him to be criminals." Former Boston FBI ASAC Dennis O'Callalghan testified: "The top echelon program was created in the 1970s to target made members of the LCN.  The FBI needed people with access to the LCN leadership.  All the top echelon informants were career criminals with a background of criminal activity."
Judge Wolf in his decision talked about TEIs. He said the guidelines concerning them were routinely ignored by the FBI agents. Wolf wrote: "At that time [1965], a Top Echelon informant was defined as an individual who "could provide a continuous flow of quality criminal intelligence information regarding the leaders of organized crime."  He later wrote: "Top Echelon informants were, by definition, members of an organized crime group who could furnish information on the highest levels of organized crime groups of national significance."
Agents were instructed according to Judge Wolf that "[t]he success of the Top Echelon informant program depends on a dynamic and imaginative approach in developing quality sources who can help the Bureau in meeting its investigatory responsibilities."  Wolf went on, "Since the mid-1960's, the development of Top Echelon informants has been a very high priority for the FBI. The successful development of informants generally, and therefore Top Echelon Informants particularly, has also been regarded as an important achievement for an FBI agent, with the potential to affect significantly the progress of that agent's career."
Ralph Ranalli in his book Deadly Alliance wrote a whole chapter on TEIs going back through its history noting the origin of the program are not documented. He talks of the temptation to an FBI agent in 1970 who was making $225 a week to get involved with TEIs. But he doesn't give us anything more about its definition than I've already pointed out. All the definitions use the word informant without defining it and then add a TEI can give information about the top level of organized crime.
That's the best I can come up with for Jean at this time. But she shouldn't feel too bad since even if there is a clear definition the FBI agents would ignore it. So I'd have to surmise that in the FBI world a TEI is defined as whoever the FBI  decides is a TEI. Agents want them because it gives them more power and prestige.
Another comment yesterday by Kid suggests that I'm a little off base when I think it is unusual for a prosecutor to give people immunity to murder people. Kid points out the prosecutors know who was in the back seat of the car shooting at Halloran and Donohue and he's got immunity. They also know the guy in the back seat when John Martorano was murdering people for Gerry Angiulo and they know Howie Winter set up all those murders. Kid is suggesting that a prosecutor's refusal to indict a person for murder is the same thing as a prosecutor telling a person he'll give him immunity.
That's what I like about comments. As my wife reminds me, "knowledge is in the people" or as the old saw has it "many minds are better than one."  I guess Kid's identified what J.W. Carney is driving at. Carney's not saying that "Gerry O'Sullivan said to Whitey you can murder anyone you want and I'll give you immunity," what J.W. Carney and Hank Brennan are arguing is O'Sullivan said, "you give us information and you won't be prosecuted." The proof of Carney's argument is the failure to charge Whitey with anything during the time he was providing information.  Maybe I have to eat my words that the claim is all hokum. If this is Carney's argument, there is no way Judge Stearns can stop Carney from presenting evidence about this.
Here's the great irony, the prosecutors has scoffed at Carney's assertion yet they are doing the same thing that Carney suggested O'Sullivan has done. Right now the prosecutors have told Weeks if he testifies they won't make him tell who was in the back seat of the car; they have told John Martorano they won't prosecute his brother even though they may have information showing he was involved in murder.
Jean in her post today points out that by making deals with Martorano, Weeks and others and letting them avoid the true punishment for their murders they are also in a sense giving those men immunity. These are things we have to consider further.