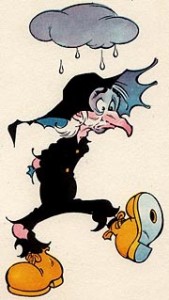 "Evil seemeth at some time a good to one whose mind the god is leading to ruin, " is an old Greek saying. Is there any surer indication of a man who is going over the slippery edge than what we see in D.Trump? It is not the so-called "fake news" that has shown how he daily brings disgrace to the office that he holds but it is his words written by himself over his tweeter account. When a person in that position holds forth like he does as if he were a teenager in a rage then you can be sure he has lost his grip.
Do you really think the person in his position in his right mind should be writing the following tweets at 6:00 a.m. on Saturday, March 4?
"Terrible! Just found out that Obama had my "wires tapped" in Trump Tower just before the victory. Nothing found! This is McCartyism"
He is accusing the former president of a crime. It will be interesting to see the basis for this comment.
But what makes the post interesting and seems to follow a pattern This tweet came within 24 hours of Russian foreign minister Sergey Lavrov stating about the criticism of Trump: "I can refer to a quote spread in the media today: all of this looks very much like a witch hunt or the days of McCarthyism, which we long thought have passed in the US, a civilized country, . . . " Hard not to notice that Trump is following the wording that the Russians put out. I expect that he will do away with "fake news" which has flopped and pick up the term "McCartyism" as suggested by the Russians. Watch for it!
"Just out!: The same Russian Ambassador that met Jeff Sessions visited the Obama White House 22 times and 4 times last year alone."
The issue is not with relations with Russia. Trump is trying to obscure the problem which is the Russians were working against Hillary Clinton in the election according to all intelligence agencies. The issue is whether Trump's people were in cahoots with them, that is, did Trump align himself with Russia to defeat Clinton.
"Is it legal for  a sitting President to be "wire tapping" a race for president prior to an election. Turned down by court earlier. A NEW LOW"
First of all if there were a tap it was done by court order and the FBI and it had nothing to do with the election. In fact, Obama refused to disclose the impact Russia was having on the election in order not to interfere with it. The new low is Trump's attack on Obama.  It is especially so because no other president in our history made such an accusation in our history questioning his predecessor's conduct during an election.
"I'd bet a good lawyer could make a great case out of the fact that President Obama was tapping my phones in October,just prior to Election!
Trump continues to push the nonsense. This shows his puerile state of mind that he is doing this at six in the morning to Obama who was extremely fair to him. He now  is returning Obama's good graces with a slap in the face. Who but the most juvenile or most sick person goes out of his way to create enemies.
An hour later he writes:
"How low has President Obama gone to tapp (sic) my phones during the very sacred election process. This is Nixon/Watergate. Bad (or sick) guy!" 
(Wow!)
This in the face of the Russians having interfered for him in this "very sacred election process."  Then to call Obama a bad or sick guy is probably the most extreme and unheard of breach of decorum of any person who holds that office. If you don't think he is sick after all of this then you have not idea what is sick. The man is raving and raving is usually things done by lunatics.
Then to top it off. A little over an hour after writing all that. He's back to more nonsense.
"Arnold Schwarzenegger isn't voluntarily leaving the Apprentice, he was fired by his bad (pathetic) ratings, not by me. Sad end to great show."
Yes sireee! I'm sure glad D.Trump has his mind (what is left of it) on the important matters.