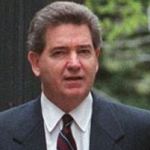 Sometimes when you think people can't become any crasser or fake then a deluge happens that throws you for a loop. That's what happened this week. It was topped off by Shelley Murphy's story in the Globe about the taping of the Mafia induction ceremony which was brought about by FBI Agent John Connolly. She failed to give him any credit for it.
What a sad person still carrying a vial of venom toward him. She's forced to walk in line with all those who pretend that Connolly was doing something that he should not have been doing. The thing is, no matter what you may think of Connolly, he was doing what the FBI wanted him to do when it created the Top Echelon Informant program. He was supposed to enroll guys like Whitey, Stevie, and Sonny Mercurio in the program, protect them, and get information from them to bring down the Mafia. That Murphy who knows the truth yet cannot tell a full story is pretty low.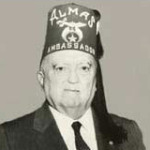 Along with that consider the lowness of the FBI itself?  It knew Connolly was doing his job. It set up the corrupt Top Echelon program. When membership of two top hoodlums in its program was disclosed, it betrayed Connolly who had given it one of the greatest achievement in its fight against the Mafia.  No FBI agent can feel good about that.
Speaking of deluge, what about the fake tears of Charlie Baker. Can you imagine the only thing over a period of five years he cried about before his appearance in the debate Wednesday night happened five years earlier. It's true. Five years ago a conversation with a stranger who did something stupid by telling his kids not to go to college on an athletic scholarship made him cry. He's still crying?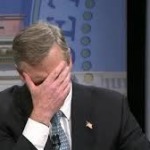 That's pretty low and fake to be crying over something like that. We've all lost loved ones. We know time heals most sorrow. The closer the person the longer it takes, but a sad story of a stranger one met five years ago who made a stupid decision bringing about tears stretches all imagination. Even worse, that there is nothing else in recent years that brought tears to his eyes makes him have a pretty strange, callous and empty life.
Then we have the lawyers in the Hernandez case.  They are defending a client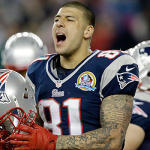 charged with murder and they are acting like a spoiled child in grammar school complaining about one student copying from the paper of another. You heard the story how they filed a motion complaining that some of the wording in the prosecutors opposition to their change of venue mirrored that filed by the federal prosecutors in the Tsarnaev case.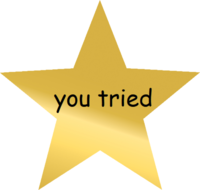 How low can lawyers go when they complain about something like that rather than addressing the merits? Clearly the defense lawyers knowing the prior animosity between the judge and the prosecutors are playing into it. What are they expecting the judge to do? Scold the prosecution for plagiarism and return their submission to them with a failing grade? Give the defense lawyers a gold star to put on their foreheads or perhaps a bumper sticker saying: "Hernandez prosecutors are the lawyers of the month in Fall River." That's about all they can hope for but they won't be getting a change of venue.
To top it the defense lawyers write: "Leaving aside all of the reactions one might have on many levels to this extensive, undisclosed submission of another's work to a court, the conduct appears to convey a lack of interest on the part of the Commonwealth in fashioning its own vigorous opposition to Hernandez's motion for a change of venue,  "
What????  Defense lawyers crying about a prosecutors lack of interest. That's the goal of all trial lawyers to hope the other side lets down its guard in its preparation. They don't complain about it – they usually rejoice.
And don't get me going about the Kansas City loss –