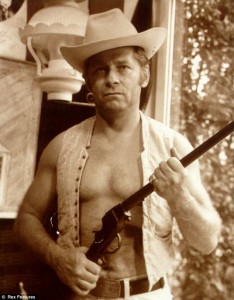 I recall being in Chicago with a classmate, Brian Murphy, who had graduated from law school with me. He had been living there at the time. I was attending a Teamsters' Convention since my law firm represented a local Teamster Union. Sitting in his house I was talking away saying Boston this and Boston that. I guess he decided I had become too Bostonized  I'd fallen for the old Yankee trap thinking Boston was the hub of the universe.
Brian got out a map. He told me to look at Chicago and then look at all the major cities closer to it than Boston. He talked about all these cities and ended by saying most of the United States doesn't care about what happens in Boston. That was an awakening for me; too bad others from Boston have never learned it.
O'Neill and Lehr who posit themselves as the experts on James J. "Whitey" Bulger, two men with a barrel full of animosity against his brother Bill, have written about Whitey so to elevate him as a criminal hoping by throwing all the mud they could some of it would stick on Bill. They could only do this by thinking everyone like themselves had the Boston disease which prevents one from knowing much about the rest of the country other than what they may have learned through movies or on television, like Trump.
Here's what they wrote about him: "in the annals of crime in the United States, Whitey Bulger today stands at the front of the line that includes John Dillinger, Al Capone, Bonnie Parker and Clyde Barrow, and more recently, John Gotti."
The first thought was did they never heard of Murder, Inc.,  Alvin Karpis. the Barkis brothers, Baby Face Nelson, Pretty Boy Flynn, "Machine Gun" Kelly. I could go on with many others. To justify their heightening of Whitey as a criminal they wrote Whitey: "strangled and shot upwards of two dozens victims." 
Disregarding Flemmi's lies, (he told Martorano he "accidentally" strangled his girlfriend then later looking to get a deal from the prosecutor said Whitey did"),  there is no evidence Whitey strangled anyone. There is evidence he may have shot up to five people, no more. What Whitey never did, as far as the public record shows, is murder anyone without help from others.
So here's the quiz:
Al Capone ran the Chicago "Outfit" a Mafia gang with a lest 50 members; John Gotti ran the Gambino family that was the largest Mafia family in the United States with a like or greater number of members. How many members were there in Whitey's gang after he took over in 1979 after the boss of Winter Hill Howie Winter went to the can and John Martorano fled? My estimate is three: himself, Weeks and Stevie Flemmi.
Both Gotti and Capone were believed to have infiltrated many legitimate businesses and were said to have judges and politicians on their payrolls. How many legitimate businesses did Whitey take over. I can think of only one, the liquor store in Southie where he hung around. How many judges and politicians were on his payroll, I know of none.
Whitey went to prison after confessing to robbing  three banks. After he associated with Winter Hill in 1972, and after he took over the remnants of that group in 1979, how many banks did he rob? My guess is none. Dillinger is said to have robbed twenty-four banks and four police stations; Bonnie and Clyde robbed a dozen banks but usually small stores and gas stations. The murdered nine police officers and several civilians.
Now on to the final two question: Assuming the Boston disease where everything west of the Connecticut River is a blur and not their vitriol against Bill made the authors put Whitey above real criminals let us focus on Boston:
How would you rank who were the worst criminals in Boston during Whitey's time?
Here's my list: Steve Flemmi, John Martorano,  Joseph "the Animal" Barboza,  Vincent "Jimmy the Bear" Flemmi,  Larry Bione, the Angiulo brothers, (under the command of Raymond Patriarca and Henry Tameleo)  Frank Salemme, Joe Russo, Jimmy Martorano, Howie Winter, Joe McDonald, and after them Whitey Bulger. How does he top any of these and except for Patriarca they are Boston guys.  (
Who was the boss between Whitey and Stevie?
I think it was  clearly Stevie. Jimmy "the Sniff" Katz testified the bookies were most frightened by him. He was the one who was connected with the Mafia. He was the one feeding FBI Agent John Connolly the information on the Mafis. He had been protected as an informant for the FBI since the middle of the 1960s.
Only through a desire to "get Bill" Bulger could anyone put Whitey in the hierarchy of criminals. Think of how many have been fooled  – but not all of us.