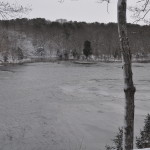 It all comes down to one thing, Whitey, we know you will testify and will admit to most of these murders. I predicted last August you would testify. In February I told you  that you were  a fool to consider it. I still believe you gains nothing by testifying.
Your best "get back" to the society you have scorned all your life is to give it the bird. Why go down whining like a baby? Why go down making a spectacle of yourself like some poor folk who were born with defects, we used to label them freaks, have to do at traveling carnivals to survive in some societies.
The prosecution has aptly told us who you are.  A cruel, greedy man who was the leader of a criminal enterprise in a small area of a small city. A man who put other men in fear for their lives who knew he had little regard for the lives of others. You think that is something to be proud of. You think we admire you because your friends were Murderman who shot unarmed people in the back of the head; or Benji Ditchman who you swam beside in that life of swill for many years.  What is there to your life that would cause us to think we would have been better off as a society if you had not been born?
You've so messed up your life that you can't even get into the gangster hall of fame. Why not spend a few moments, it'd only take a few, while you sit in the best accommodations you are going to see for the rest of your life, and think back over the trail of horror you left behind.
I've written all along that you want to accomplish two things from this trial: you want people to believe you weren't an informant, and that you've never killed a woman. Let me tell you something, James, no one cares. Maybe you weren't an informant but we know if becoming one would have filled your pocket with more gold you'd have done it in a New York second; we know if any woman presented a threat to you you'd take her out without a moment's delay.
Why pretend you'd never hurt a woman? You've devastated the lives of many women by murdering their husbands, fathers or sons. You've seen them come in and tell of their sorrow and grief. Remember Tommy King's wife telling how you brushed her off with a lie. Is that how you treat women? Remember the smile of Dianne Sussman recalling her boyfriend you maimed for life? Do you think for one moment we will believe you weren't capable of killing those women who Benji will tell us about? Or we don't believe what Fortnight Weeks told us about seeing you on the floor strangling another in a ghoulish manner? Your denials, if you do deny them, will fall on deaf ears. You will be convicted of murdering those women.
Why pretend you were not an informant. Who cares? Your lawyer said you're a true Irishman, Irish Whitey, and as such you'd never be an informant. Let me remind you the book The Informant is written about Irishmen who informed. The Irish are as well-known for informing as they are for their fondness for drink. Look at all your Irish friends who have become informants. You're no different than they are. You'll do what is necessary to help Whitey and pretend to yourself, after all being a criminal is all about pretending as we've seen from Murderman who justified all his murders as being necessary and Benji Ditchman who pretty much does the same thing, that you aren't what you are.
And speaking of being an informant, the jury will not consider that issue, so your testimony on that issue will accomplish nothing.
You testify and no one will believe you. You testify and the media will mock your every answer. You testify and you become a laughing-stock as every right thinking mind will say here is a tough guy who wasn't so tough after all. He wanted to explain his actions like a little child. He wanted people to understand that he was just doing a job to get through life. How sad to go down whining.
If you are really this tough guy that you think yourself to be, then act like one. Remember all those guns you hid in the wall of your hide out in Santa Monica, they were there, I assume, because you wanted to go down fighting. You wanted to go out in a blaze of glory not explaining or apologizing to anyone. What happened to that man?
As I said Whitey, for what you gave to society better you had not been born. The sooner you disappear, the better we will all be. Take your medicine like a man. Take your secrets with you to the grave. Let the people wonder about what you would have said or what you really did.