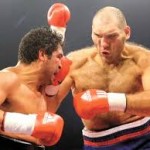 The strategies of the fighters are unfolding as we go through the trial as are the strengths and weaknesses of some of the persons involved.
Whitey, aka James Bulger, if in-courtroom reports are accurate, has used the "F" word on two occasions – once saying he wasn't an informant and the other suggesting witness Morris was lying – showing for all to know, if they didn't already, you can't take the gangster out of a gangster. So what if he was an informant or not, it is quite clear he was a vicious man who for years was protected by a group of FBI employees so that he could continue his criminal ways. Other than those two times showing his inner venom, he has been an ideal defendant dressed oddly in three or four different colored but otherwise identical long sleeve pull over shirts. Lately he has seem more alert than earlier in the trial.
Fred Wyshak – the lead prosecutor on the prosecution side at this stage of the case. Brian Kelly seems to be the coordinator of matters and carried the load during the pre-trial  matters. Kelly did an excellent opening but hasn't done much since. He's taken the barbs of J.W. Carney and let most roll off his back but gives back as good as he gets on some occasions. Zachary Hafer is the legal guy and the young guy on the team. He's doing the questioning of some of the witnesses, mostly the victim's families.
Kelly sits in the middle of the prosecutors. On his right is Zac, on his left Wyshak who sits closest to the jury. Defense counsel Hank Brennan sits to the right of Zac. Between him and Carney sits Whitey. To Carney's right is the witness stand. If Whitey swears at a witness he has to say it loud and clear into Carney's ear so Carney cannot pretend ignorance to any outburst.
Wyshak has carried the bulk of the heavy stuff so far. He's all business. When he commented a couple of days ago during a hearing after the jury went home that "I don't want to be difficult," Judge Casper had a good laugh as she indicated that if he didn't want to be he was doing a very good job at it. Wyshak likes to use leading questions which are questions that suggest the answers to a witness. It's not that he can't do it right, it's just his way of getting things across. He's a fighter not giving an inch as he should be. He also has a tendency to use what are called speaking or talking objections which is a good tactic in front of a jury.
His approach to a witness is to emphasize an important point over and over. He'll say: "When you looked at that flower what color was it." Witness: "Red." Wyshak: "Could you identify what is was?" Witness: "A rose." [Most likely he'd have asked: "When you saw the flower you recognized it as a rose."] Wshak, "Now this rose, what color was it?" Witness: "Red."  Wyshak: "Now after seeing this red rose what did you do? Important things he likes to have heard several times.
I've noted he's fallen into a few traps because of his relentless pursuit of letting no stone be left unturned. He's a formidable adversary who knows his way around the courtroom. You wouldn't want to be having him against you.
J.W. Carney is forceful and courageous. He's ever ready to have a fight but so far he has taken a secondary role to his side kick Hank Brennan. It's apparently just the way the cards fell — Brennan's two main witnesses leading off; I expect Carney will be doing the cross-examination of Weeks, who will be a tough customer and I'm anxious to see the match up, and Flemmi, not so tough but I want to see how much he can bloody him up.
Hank Brennan (Brennan on the Moor) has proven himself a person with a nice style. He doesn't have the tiger in him that Carney has but a more gentlemanly approach when it comes to the court and opposing counsel. Of course he need not show that side if he has it since it is Carney who is always up for a scrape. What he does have is a mind as sharp as a whip. He has taken apart each of the witnesses he cross-examined with his relentless machine gun questions. He never forgets the point he is after and lets his witness swim around a little before reeling him back in. He's got a knack for editorializing in his questions which Wyshak catches about 80% of the time and Judge Casper tells him to try again. But he's made the point he wanted to make to the jury.
With respect to counsel they're all top-notch as they play through this chess game; at times it seems that the last thing they care about is Whitey, enjoying the jousting between the teams.
Judge Denise Casper, a young judge with about two years experience on the bench, is caught up between these two contenders like a referee in a heavy weight match up. I've admired the way she has handled the case. She's made mistakes, as one would expect but she's growing with the passage of each day. I like that she is calm and gives counsel a lot of rope which she is now tightening; I like the way she openly discusses what she is thinking about when it comes to evidentiary issues; I like that she is trying to be extremely fair to both sides calling it the way she thinks it should be called and giving counsel plenty of opportunity to change her mind. Smart, fair, easy-going, considerate, and mild of manner, she's doing a masterful job.  Kudos go to her so far considering the lion's den she has been thrown into.
So far the sides are evenly matched, the referee has no side bets, and the judges are awake and alert. Whatever the result from today's vantage point I see that no one will be able to complain he did not have a full chance to try the case. That's how it should be.