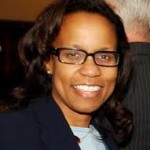 I have to admit that Judge Casper's lack of experience showed slightly this afternoon. It looked like Wyshak was starting to take over the courtroom with his talking objections.
The way the game is supposed to be played, at least on the state side and in Judge Joe Tauro's courtroom, is that if counsel has an objection she says, "objection." That's it. The judge will overrule it or sustain it usually figuring it out quickly. If counsel thinks the judge is missing the point or feels particularly concerned about the judge's ruling, she will ask for a bench conference. Or sometimes the judge herself will call for a bench conference.
But this afternoon things weren't being done like that. Wyshak was saying objection and making a little speech with his objection. That's what we call talking objections. It's a way to get points across to a jury in a little bit of an underhanded way. When that starts to happen then the judge better quickly call a halt to it or things will get testy quickly. I've not noticed the other side doing it but that's probably because they haven't been objecting much. But if they see Wyshak getting away with it, they're certainly not sit back and let him have all the air time.
At the end of the morning session Hank Brennan was cross-examining Colonel Foley and tried to have him agree that even though Winter Hill was a gang the guys in it often went their own way doing their own thing. He's trying to separate Whitey from the guns in Stevie's mother's house and other crimes by the gang.  Foley testimony was fudged so that it wasn't clear one way or the other if the individuals in the gang did act alone or even when alone were still working in concert with others.
Brennan spent the afternoon trying to show that when Martorano decided to cooperate he was the one who called the shots. This would go along with Carney's opening that the government gave Martorano everything he wanted.  Foley as befits an experience cop made Brennan work hard for every concession he was able to extract from him.
Brennan wanted to focus in on the idea that Martorano said he would not testify against his brother Jimmy nor would he testify against Howie Winter or Pat Nee even though he told Foley that both Howie Winter and Pat Nee committed murders for which they were never prosecuted. Foley said Martorano never said he wouldn't but that he would prefer not to testify.
Brennan wanted Foley to explain why he never did anything about those murders, which is what he said when he testified previously in Florida. Foley had changed his testimony. He was now saying that he told the Suffolk DA about the murders just for informational purposes.  He explained that his main concern was going after Whitey and Flemmi and he had limited resources. He wasn't going to divert his attention from Bulger so all he could do was to tell the DA about what Martorano said about the murders and leave it up to the DA to decide what to do with it. He said that was never part of any deal that Martorano would not have to testify about those.
During much of Foley's cross examination Wyshak was objecting which made it all seem somewhat disjointed. There was no consistency to the judge's rulings over what would or would not be admissible into evidence. Then the issue came to whether Foley was willing to do small favors for Martorano which went back and forth for a while and finally we had to listen to questions over Foley taking Martorano to his private dentist to have a tooth ache fixed, if that's what you do with a toothache, and that he was joking with the dentist about Martorano having killed 30 or so people.
Brennan made a good point that I understood but wondered whether the jury did. He pointed out through Foley that the idea behind wiretaps was to record the conversations on tape because that was considered the best evidence. He then pointed out that no one wanted the best evidence from Martorano since no one cared enough to record it.  Foley said they never record interviews.
Then Brennan seemed to be making some good points on the killing of Spike O'Toole but didn't get it across because the judge had a bench conference and shut him down from inquiring further.
Wyshak got up on redirect and began his usual routine of asking leading questions.  He was caught up on it a couple of times but went right back to them again. Wyshak likes to testify for his witnesses.  He got into the reasons why the feds could not prosecute Nee and Winter because the statute of limitations had run on the RICO statute. He brought out John Connolly was convicted of 2nd degree murder. Wyshak's most telling point was his comeback to Brennan having gotten Foley to admit they found no guns in Whitey's house locally. He asked him what they found when he was arrested. Foley replied something to the effect that it was a lot of guns.
I'm sure Wyshak believes the matters he covered were important; and I'm sure Brennan felt the same about the matters he went into in re-cross. By that time the jury was tired and things were probably a jumble in their minds. By August they'll have no memory at all about them.
The case slowly builds. Whitey who was dressed in a gray pullover long sleeve shirt with jeans and white sneakers seemed more like a piece of furniture as he just sits there. He might as well be one for all he can add to the trial. If I had to guess I'm sure the jurors have no idea what most of the afternoon was about and if asked about Foley's testimony will only remember the guns.