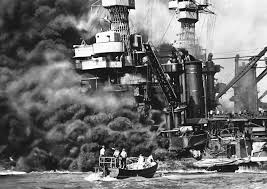 THEN:  December 8, 1941 (520 WORDS)
Yesterday, December 7, 1941 — a date which will live in infamy . . . . The people of the United States have already formed their opinions and well understand the implications to the very life and safety of our Nation. As Commander in Chief of the Army and Navy I have directed that all measures be taken for our defense. . .   Hostilities exist. There is no blinking at the fact that our people, our territory, and our interests are in grave danger. With confidence in our armed forces – with the unbounding determination of our people- we will gain the inevitable triumph- so help us God.
[Acting like a leader FDR says] I ask that the Congress declare that . . . a state of war has existed between the United States and the Japanese Empire.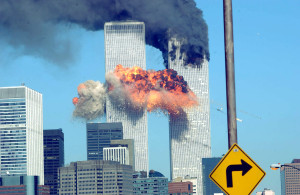 AFTER THEN: September 21, 2001  (3,000 words)  
Tonight we are a country awakened to danger and called to defend freedom – . . .   Whether we bring our enemies to justice, or bring justice to our enemies, justice will be done. I thank the Congress for its leadership at such an important time. . . . see Republicans and Democrats joined together on the steps of this Capitol, singing "God Bless America." . . . On September the 11th, enemies of freedom committed an act of war against our country.   Who attacked our country?  . . . a collection of loosely affiliated terrorist organizations known as al Qaeda. 
Our war on terror begins with al Qaeda, . . .It will not end until every terrorist group of global reach has been found, stopped and defeated. . . . We will direct every resource at our command . . .  to the disruption and to the defeat of the global terror network.
I've called the Armed Forces to alert, and there is a reason.. . . This is not, however, just America's fight. And what is at stake is not just America's freedom. This is the world's fight.
Americans are asking:  What is expected of us? I ask you to live your lives, and hug your children. . . . to be calm and resolute, . . . to uphold the values of America, . . .to continue to support the victims of this tragedy with your contributions.  . . . for your patience, with the delays and inconveniences that may accompany tighter security;  . . . your continued participation and confidence in the American economy.  . . . finally, please continue praying for the victims of terror and their families, for those in uniform, and for our great country.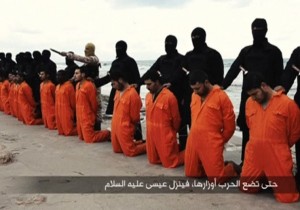 NOW:  December 6, 2015 (words 1900)   
Our nation has been at war with terrorists. . .  Our military and counterterrorism professionals have relentlessly pursued terrorist networks overseas . . . the terrorist threat has evolved  . . .  I've authorized U.S. forces to take out terrorists. . . .  And I know that after so much war, many Americans are asking . . .   The threat from terrorism is real, but we will overcome it. We will destroy ISIL and any other organization that tries to harm us. 
Our success won't depend on tough talk, or abandoning our values, or giving into fear. . . . we will prevail by being strong and smart, resilient and relentless, and by drawing upon every aspect of American power. First, our military will continue to hunt down terrorist plotters . . . second, we will continue to provide training and equipment to tens of thousands of Iraqi and Syrian force . . .  Third, we're working with friends and allies to stop ISIL's operations . . . Fourth, with American leadership, the international community has begun to establish a process — and timeline — to pursue cease-fires and a political resolution . . . "
[Refusing to lead Obama says]  If Congress believes, as I do, that we are at war with ISIL, it should go ahead and vote to authorize the continued use of military force against these terrorists. 
*********
Roosevelt was brief and succinct. "The very life and safety of our Nation" are at risk. We are in "grave danger." He asked for a declaration of war against Japan. We will win. He asked for no other nation's help. His war lasted three years and eight months.
Bush and Obama were verbose. No war declaration sought. Our enemy seemed nebulous – "enemies of freedom" – "Terrorists" – "al Qaeda" – ."ISIL" –"any other organization that seeks to harm us." We wanted other nations to help. No real sacrifice asked or danger noted. No declaration of war requested. The war both president's talk about is in its 14th year.
We've made little progress. It is because we are pretending to be at war. Our leaders are followers both in the White House and Congress. There remains no leadership but only followship in the country.
It seems to me if we are at war as Obama states he must demand a declaration of war against ISIL. The first principle of war is to define the enemy; the next is to defeat it. One enemy at a time is the way to go. When we defeat ISIL, then we can decide who will be next.
When you are at war you must be at war all the way. You don't climb into the ring and ask others to come in with you.