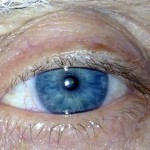 The day after the High Holiday of Socialism Tim Clemente a former FBI agent in the counter-terrorism unit appeared on the show hosted by Carol Costello. (As kids our Costello friends told us they were Irish. We only knew of Frank Costello & Lou Costello who were Italians. We never knew what side of the then important Italian/Irish divide our friends really stood.)
Yesterday I told how Clemente on May 1, 2013 spoke to Erin Burnett on CNN and talked about the Big Vacuum (BV) used by Big Brother  (BB) that sucks in every American conversation and stores it for future use. It should have been an astounding revelation to any American but judging from the media coverage no one seemed to get particularly worked up about it. It is business as usual in 9/11 America and perhaps one of the reason's the FBI can get away with stonewalling its involvement in the Tamerlan Affair.
I did suggest that given time to think it over his statement Clemente may have  wanted to go back on CNN to retract his assertion about the BV.  Here's what happened:
Costello: "OK. Let's turn our attention now to the phone call between Katherine Russell and her husband Tamerlan Tsarnaev. You said something very interesting on Erin Burnett's show last night. You said that if Katherine Russell does not divulge the contents of this phone call, that the FBI had other methods finding out what was said. What did you mean by that?"
Tim Clemente: "Well, on the national security side of the house in the federal government, we have assets. There's lots of assets at our disposal throughout the intelligence community, and also not just domestically but overseas. Those assets allow us to gain information and intelligence on things that we can't use ordinarily in a criminal investigation but are used for major terrorism investigations or counterintelligence investigations."
Costello: "And you're not talking about a voicemail right? What are you talking about exactly?"
Tim Clemente:  "I'm talking about all digital communications are – there's a way to look at digital communications in the past. And I can't go into detail of how that's done, or what's done. But I can tell you that no digital communication is secure. And so these communications will be found out, the conversation will be known. And it's just a question of whether or not Katherine Russell decides to own up to what was said prior to that information being known or after the fact. And it'll be unfortunate for her if she doesn't own up to it completely and fully because the facts of this case, the facts of her involvement and communication with her husband, will be known."
I know, I know, we're good guys so we think it's just swell that the government keeps everything and can go back and find out what the bad guys were talking about. And, of course, the government will only use that information in a proper manner.
Here's my little example of how the FBI used that type of information in the past.
It was coming up to the spring of my senior year in college. I thought it would be cool to visit Cuba during spring break. This was before Castro became a notorious anti-American. I wrote to Fidel asking him if it'd be all right if I and some fraternity brothers spent a week or so on his island. We were a little short of cash and hoped Fidel would share some of his new-found riches with us by putting us up in one of those luxurious gangster hotels he had recently seized and giving us a tour of the town.
A short time after writing I was called into the Dean of Discipline's office. He knew that one of Castro's aides had written back to me inviting me to come. I had not received the letter at that time. The FBI had opened it (then it had an illegal mail opening program) and notified the Dean of my college that I had been invited.  The Dean told if I, or my friends, went to Cuba none of us would be allowed to graduate.
That's just one wrongful intrusion into someone's life that affected it in some small manner. But is does tell us of the enormous power our secret police force has to effectively control everyone in America when it has access to all our conversations. Apply for a job, then your employer may be given select transcripts of your conversations of years ago. Seek a loan, the bank may have access to your prior financial discussions. Back in 2010 the Washington Post reported that "Every day, collection systems at the National Security Agency intercept and store 1.7 billion e-mails, phone calls and other types of communications."
Unfortunately, the FBI, and other secret government agencies, ignore the 4th Amendment. We are no longer secure in our papers and effects. For that we are much less than we should be. After 9/11 we gave the government a smile  and it took our private lives. I think about what is happening today and I sometimes think America I hardly knew ya.