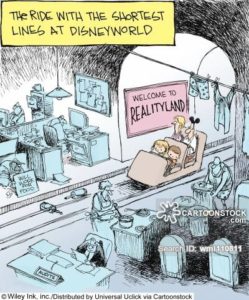 I've written about this before. I suggested that the way the main stream media has ganged up on Trump like on no other candidate for presidency before was probably a good reason for people to vote for him. The Washington Post, the New York Times, the Boston Globe, and the like had nothing good to say about him. On any day during the campaign you could read a half-dozen articles telling us something bad about him.
I guess it shows how out of touch with the American people the media has become. As you know the media's weeping and gnashing of teeth has continued since his election. With his every move there are outcries in these papers which seems somewhat a waste of time. The people who read them for the most part are the converted to their anti-Trump stance so they are writing to an audience that does not have to be convinced.
A most remarkable fact that I read coming up to the election was that Trump was endorsed by only two papers in the country. Considering how many papers endorsed his opponent one has to conclude that newspapers have lost their influence. More and more people are getting their news from other sources.
Now a great deal is being made that some of these non traditional sources spun false stories. But haven't the mainstream media spun their own false stories about Trump; or, as we now see about some of his nominees; or, as constantly seem to read the fabrications about the outbreak of anti-immigrant and anti-black violence.
What it all makes clear is that for years there pretty much has only been one voice telling us what we are supposed to know. From what appears so far whether you like him or not you have to accept that Trump is a breath of fresh air; we are no longer getting the same old stale people doing the same old stale things that did not work in the past. Not that that was so bad.
I've mentioned this before and will mention it again that I did not take Trump at his word. Perhaps the reason was that I too have been so brain washed by the usual suspects that I expected like every other candidate in the past he would eventually fall into line and conform to the expectations of those who sit in their warm offices pontificating on the right way to do things; those who are not on the front lines doing thing and have never been; those who are the critics and not the doers.
One thing seems apparent in these early days of his transition, America will never be the same again after he finishes his term in office. You can make one sure bet at this time: the selection committee will not be considering Trump for the Nobel Peace Prize.
Trump has made it clear through his appointments that the days of pushing the United States around has come to an end. We are either going to draw back into a shell or else go about fighting everyone. He has said and by now you must agree that he is going to do everything based on what he thinks is best for all his rich friends based on his belief the more money the rich have the better off the American people are.
Those who have the loudest voices in the media or on the streets will have to get used to it. There will be no coddling of them. We are in for the ride of our lives.