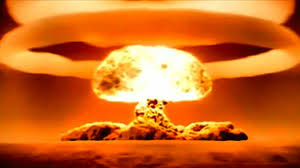 The New York Times recently published an editorial: "Who's Willing to Fight for Iraq?" Much of what it said has been written about before on this blog. The Iraq army really does not want to fight the Islamic State (ISIS) forces who are made up of Sunni Muslims; there is great dissention among the Sunnis and Shiites in Iraq ever since we Americans threw the Sunnis out of power and gave the country to the Shiites. The Sunnis say if we had better arms we could fight ISIS; the Shiites know if the Sunnis had better arms they would also want to fight them. The Kurds in the North of Iraq run their own little country and are happy to be part of Iraq as long as the Iraq government leaves them alone.
It is a mess as I have noted. I read the Times article hoping that those media minds who it is assumed know more than I do would come up with some sort of suggestion about what should be done. They note how difficult the fight against ISIS will be and that what we should do is to ignore the Iraqi Shiite government's refusal to arm the Sunni tribes and begin to do that ourselves. If that's the best it can come up with it shows they too have no solution.
We have already done much to undermine the stability of Iraq since we invaded in 2003. Arming the Sunnis may disrupt the ISIS menace but we will be creating an even greater one. We will have armed people opposed to the government who are the same people we disarmed back when we invaded. We will lose what limited influence we now have on the Shiite government which will not be too happy about us arming its enemy.
On the bigger picture it tells me that no one has a solution for fighting ISIS. President Obama is relying on people who do not want to fight. Some Republican candidates want us to go back in with our armed forces having American soldiers die for, as the Times put it, "Iraqis [who] don't care enough to defend and sacrifice for their own country." To answer that they will say we are not defending Iraq, which we really are, but are defending the United States against the threat that ISIS poses to us, which really does not exist.
That is the same argument that got us into Iraq in the first place; and it is the argument that can be used to send American forces to any place at any time. One can always come up with a way some force somewhere can get into power or get their hands on something that does not exist like the ever-scary "dirty nuclear bomb" to justify our getting involved in a conflict.
These approaches to the use of military in facing foreign problems are failing. Why is it we do not have a standard for when we will use our military but jump around from real or feigned crises with an ad hoc approach to each one. It is important to keep in mind that how we use our military in large part that is going to decide the future of our country. As NC pointed out in a recent comment imagine what the trillion dollars that we have recently wasted on our foreign fights could have done on the home front.
I had occasion to interact with some of the folk in the State Department when I did a little work in D.C.  These are smart people – very smart. I would think by now from all these people we are fortunate to have working for us such a plan would have come out a long time ago. Yet for some reason is hasn't. Is having Secretaries of State more interested in themselves than the country; or others handcuffed by a president's limited vision; or others handcuffed by a political allegiance to a particular philosophy that is stopping us? I wish I knew.
I do know from my tiny perspective that there are many in powerful positions who agree with me.  One thing we must agree on is that the military is not the body that should be involved in doing this. It thinks differently because it is trained differently believing war is the solution to problems.
Here is what I ask. We start demanding such a bipartisan plan. In assessing those who seek our presidency ask them for their plan or how they intend to make a plan. The world is too dangerous to continue on our willy-nilly slick and sly approach which changes as often as the New England weather. We need a lodestar to follow and we should insist on getting one for the sake of our country.