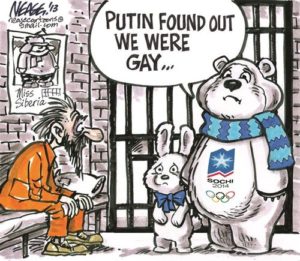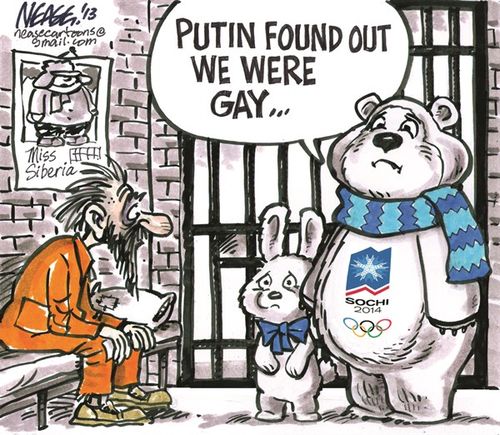 Yes, America, it has come to this. Our president-elect has picked as his candidate for secretary of state a man whose main qualifications seem to be that he is a friend of Vladimir Putin.  I sometimes wonder who we elected? Was it Donald Trump or Patrick Buchanon?
Buchanon has always had a fondness for German or Soviet/Russian dictators. Just like he thought Britain and the United States should not have involved itself in WWII and we should have let Hitler take over Europe; now he has fallen in love with Putin.  Buchanon has written: "In the culture war for mankind's future, he is one of us."
But it is actually worse than the idea that because Putin who has invaded two independent countries and threatens others  is the new best buddy of our president-elect. You want to be scared then read this article showing what the thinking is behind those people close to the new president. (Putin is always being excused by the supposed transgressions committed by the United States. I'm hard pressed to find any new territory we have attached to our country as Putin did with Crimea, parts of Georgia, and is attempting to do in Eastern Ukraine.)
So what is it that the people who want to return to traditional values find so endearing about Putin.?  Well according to Steve Bannon who has Trump's ear and an official position in the inner circle of the upcoming White House, he is calling upon the church people to  "fight for our beliefs against this new barbarity that's starting, that will completely eradicate everything we've been bequeathed over the last 2,000, 2,500 years."  He calls his people the social conservative side "the voice of the anti-abortion movement, the voice of the traditional marriage movement . . . ." 
He then says Putin's advisers follow the school of Julius Evola (I had never heard of him) who supported the traditionalist movement that led to Mussolini and the Italian fascist movement which attracts a lot of traditionalists. Putin is part of this movement but he does it in a nationalistic manner. Bannon adds: "people particularly in certain countries, want to see sovereignty for their countries, they want to see nationalism for their country. They don't believe in this kind of pan-European Union or they don't believe in the centralized government of the United States."
I'll stop there but there is so much more to his beliefs that are a strange counterpoint to our historical experience. We have had peace in Europe for more than 70 years precisely because we minimized nationalistic tendencies and sought to emphasize the ideas and things nations share rather than those that separate them. Where Bannon states that "strong nationalist movements in countries make strong neighbors" most historians would suggest that those situations led to the wars in Europe we have avoided over the life time of those born after WWII.
Putin seeks to divide America. He seeks to divide Europe. He is following the old British doctrine of divide and conquer: a group like NATO is too big to take on; but if it can be chopped up into 28 separate bits then each can be chewed up easily.
Bannon calls Putin "very, very, very intelligent" and describes himself as a Leninist who wants "to bring everything crashing down, and destroy all of today's establishment." So who better to arrange for assistance in tearing down the United States we know than the E☭☭on© chief.
I wonder if Trump, Bannon and the E☭☭on© chief like those Russian traditionalists actions as its state organized doping of athletes. According to a Canadian charged with investigating the London 2012 Olympics they were ""corrupted on an unprecedented scale" by Russia's government and sports authorities, who colluded to ensure its sports stars were able to take a cocktail of banned performance-enhancing drugs yet evade doping tests, . . . " He also said there was  "a cover-up that operated on an unprecedented scale." He said Putin and friends created "an institutional conspiracy across summer, winter and Paralympic sports".
Who would ever think that American conservatives would become the present day Walter Durantys hiding the Russian crimes. Don't you just get that warm, fuzzy feeling knowing who our president, his advisers, and secretary of state have as new best buddies?