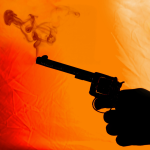 In Boston and its environs two cruel groups of men existed. They preyed upon others, most of whom were involved in illegal businesses themselves. They developed a system whereby they would oversee the illegal activities of others and provide security and protection for them in exchange for tribute payments. One group, LCN, consisted of men from a specific ethnic background, had relations throughout the USA with other criminal groups. The other, WH, open to all ethnic groups, confined its relations and doings with the local area. The two groups worked together when necessary but stayed out of the business of the other on most occasions.
This story is about WH, the group open to all. Its secret to survival was that two of its leaders. JB and SF, worked with a police outfit, FBI, and provided information to it against the group LCN. The police outfit had a dedicated national strategy which was to put the LCN out of business and was happy to have the help from the WH gangsters. To get the cooperation of JB and SF, the FBI made each one a TEI. This allowed the FBI to work with them and also to provide protection to them. The FBI assigned one of its agents JC to be the liaison with these men.
While the FBI used to the WH group to gain information against the LCN, the WH group was busy doing its own business. In providing security and protection it sometimes had to resort to violence. One of its members, JM, was particularly adept at doing this. He had started murdering people in his mid-twenties; he murdered anyone who presented a threat to him or his friends. Within the underworld this was widely known. At this time of which I speak, however, JM had left the city area and moved to Florida to avoid going to trial on charges which were pending against him.
WH's business was going well and the future looked good for it. Preying on fellow gangsters was both profitable and wise. The latter because it was unlikely a criminal could seek aid from the cops so they insulated themselves well from having their business interrupted. Then, of course, WH had its insurance policy with the FBI which protected it in the off chance someone should want to complain.
Both WH and LCN attracted people called wannabees who like to associate with their members. One such wannabee was Cal who was quite an accomplished business person. He was president of a large firm that had locations in Florida and Connecticut. But he had this attraction to the wise guys. Because his business was the type that gangsters liked to take over or infiltrate, cops were continually checking on the people involved in it. This meant Cal should have been a little more discreet than the usual wannabee but he wasn't. He was observed associating with the WH gangsters by some particularly observant cops. Having been so seen, he was required to relinquish the presidency of the company by its owner Roger. Roger was a highly successful business owner from the Midwest.
Cal brooded over this. Being a clever person he realized that the company provided him a nice income which he had lost. Determined to recover his loss, he came up with a plan to buy the company. He went out and tried to arrange financing. He could only come up with a certain amount nevertheless he went to Roger asking him to sell the business to him. Roger's daughter said that they negotiated back and forth over the price but Cal could not seem to come up with the money.
Then Cal came up with a plan. He went to JM, the WH member who was in Florida. Cal asked him to murder Roger. He told JM that he would pay him to do this. Cal expected that after Roger was murdered then Roger's widow would sell the company to him at a price he could afford. As I said, JM was in the murder business so he accepted the deal. He said he advised his WH friends that once it was over, Cal was going to give WH $10,000 a week to protect the company from the LCN, even though the company was not under any threat from the LCN.
JM and another WH member, Joe, did what Cal asked. JM murdered Roger by shooting him in the head. This was about the 13th unarmed person JM had shot in the head. After that happened, Cal paid JM $50,000. Cal then tried to buy the company but the widow wouldn't sell.
The problem with the scheme dreamed up by Cal and JM was that unlike doing the usual business, that is murdering a fellow criminal, Roger was a legitimate business man. It was difficult for the cops to ignore this type of murder. Several investigations were started up. In Boston the WH group heard that Cal had been telling others about what happened. One person he told was Hal who was facing murder charges. Hal figured he could get a break on the murder if he implicated WH members, JB and SF. When JB heard that Hal was diming him out, he murdered him.
Meanwhile, the cop pressure was increasing. WH knew that it would see hard times ahead if it got jammed in on Roger's case. They figured there was only way this could happen and that was if Cal was put under a lot of pressure and he coughed them up. They knew Cal couldn't do the time so JM, Cal's original contact, arrange to end Cal's time on the earth by shooting the unarmed Cal in the head.
Years later JM and SF decided to deal for themselves and they offered JB to the cops so they could get a nice deal. JB was eventually convicted of many murders including those JM had done of Roger and Cal, and the one he did of Hal. The Judge ordered that JB pay restitution to the families of those he murdered. Roger's family is to get six million.
If Cal had not been killed he would have been charged with Roger's murder. He was the instigator of the act. He hired and paid the gunmen. He had Roger murdered. However he was hit by the hit man he hired. The judge decided that for his treachery the family of Cal who arranged Roger's murder should be paid three million dollars.