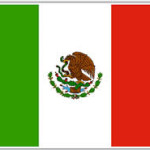 I posted the other day on the need for protecting access to the Internet. It is the one thing left to American citizens to ensure they will remain free. Right now things seem to be all right but we need to think like our Founders did not of ourselves but of those who will come after us. We must do all in our power to make sure the freedom we experience on the Internet remains available to them.
I thought I should follow up with an example of the Internet's power by telling about what happened in Mexico just recently.
The daughter of a Mexican big shot felt a restaurant did not give her the respect due her because she had a big deal father. She said in effect: "don't you know who I am?"  She then went about to try to have the restaurant shut down.
As you can tell from the article, the people responded in mass. What previously would have been possible, the shutting of a business over a young woman's pique seems no longer.
No one expected anything to happen other than the restaurant would be left alone. But the uproar was so great and persistent that something did result from it. The people called on her father Humberto Benítez Treviño to resign. He laughed at the outcry. Who were these little people to tell him what to do!
But the voice of the people was heard. President Enrique Peña Nieto felt the heat. He fired the father.
That is the power we need as a people. That is the type of thing that prevents violence when we feel our voice is being heard. We need to protect our access to and ability to speak freely on the Internet. Let's enshrine it in the Constitution.