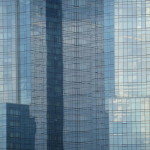 It wasn't as bad as I thought it would be.  Maybe because I had the computer and a desk in front of me and a cup of coffee I had something to do while the final arguments were being made. Maybe because both sides presented their arguments well, given what they had to work with. Wyshak had the tedious job, it took him almost three and a half hours, of spelling out the crimes and showing how there was evidence introduced to support each charge. He had the unenviable job of justifying his use of the slugs he had for witnesses. His best point came when he stood up on rebuttal and said "let's get real" and made the "birds of a feather" argument suggesting that however bad the jurors believed the three major prosecution witnesses were after listening to defense counsel argument keep in mind Whitey was their buddy.
We had a little contest going on.  It had 3 questions. How often would Wyshak choke up or cry; how many times would he mention Billy Bulger; and how many times would he interrupt the defense closing.  My answer to #1 is 0, but some pointed to 3 instances where he came close to choking  up (voice breaking); to #2 the answer is 5; and lastly he interrupted 2 times.  Check your scores!
I found both Brennan and Carney presented compelling arguments that held one glued to their every words. This was trial advocacy at its finest. But what can you do when your client is the leader of a band of thieves.  Maybe, just maybe, they tugged at the heart strings of one or two witnesses who might be repulsed at the government's tactics in this case who'll refuse to cast their ballot to convict figuring that will make them an accessory to the wrong doing, but my sense is the jury is all singing "show me the way to go home" so the desire to buck the majority sentiment will fall victim to the urge to be free.
After all, who really wants to extend themselves for a guy who surrounded himself with gangsters, guns, graves and gruesome garrottings? We're not dealing with some innocent lamb being unfairly brought to slaughter by government butchers. For all their faults in their tactics, their continuing inane attempts to connect Billy Bulger with his brother's sins, their obsession on blaming all the evils of the world on John Connolly in the pretense that gangsters know nothing except what the FBI tells them, the slanderous attacks on Paul Rio, their seemingly inherent disdain for the FBI, you must give due credit to the prosecutors for making Whitey answer for his crimes. It's been a long road and they have finally brought home the bacon.
My intelligent friend, who has a great sense of these matters because of her experience as a prosecutor, defense attorney, and in a rich life as an attorney beyond those fields of having to go into the courtroom, believes as I do that the jury will be back on Wednesday. There's not much for them to decide, but they'll have to put in some time as she suggests looking through the 700 pages in the informant file, no so much that any of it applies to the case, but just because some will be nosey.
Whitey may get a break on one or two of the charges, especially that of Debbie Davis. He'll then be remanded back to Plymouth House of Corrections for a couple of months while the usual time between verdict and sentence takes place. Then we'll be treated to the day of sentencing of the 84 year old man who made millions as a top level gangsters and lived by the sword and so shall he die.