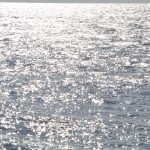 In 1972 the year J. Edgar Hoover died a former agent published a book.  He wrote, "Before long they would be so infused with the policy, they would be afraid to go to the men's room without advising the Bureau, except for the ones who would not be molded, but there were very few of them.  The screening and background investigations had taken care of that.  The organization knew precisely what it wanted — anonymous, colorless individuals who were ready to submerge their own identities into the mainstream of the Bureau, which was one method of operation, one way of thinking, one personality — really one man."
Those were the words of Bernard E. Conners an FBI agent of more than eight years.  Victor Navasky, who wrote the book on the relationship between the FBI and Bobby Kennedy called, Kennedy Justice, said about Conners book that "the first 50 pages, will teach you as much about the FBI, as any non-fiction book, and it's a lot more exciting."
Conners was successful as an FBI man but he wanted more out of life than being a drone in the service of the Director.  He left the FBI, something few seemed to do after their indoctrination, and went on to become a highly successful businessman.
His book, "Don't Embarrass The Bureau" is the story of a fictional FBI agent Harvey Tucker.  I discovered it a long while after I had decided upon the title of my book, "Don't Embarrass the Family." 
The first part of Conners' book gives an idea of what it was like to go through the  months of training to become an FBI agent by telling of Harvey's experience..
The training is intensive — classes six days a week, Sunday used for study, continual tests, ongoing discipline, fear inducing meetings with higher ups, fellow students washing out with no idea why, planted spies among the men, and the like.  The goal is to make the men think and act alike.
The ultimate test is going up with the class to shake the hands of the Director.  They rehearse doing it.  They are taught when they shake his hand to give their name and say, "How do you do, sir?" and quickly walk away.
There is great tension on the day of their meeting as they walk in a line to their destiny.  Their class instructor had told them not to forget what to say to the Man adding if you forget your name just make one up.  Outside the Director's office they are kept waiting with "handkerchiefs dabbing at brows, palms rubbing against trousers, each agent adhering tenaciously to his designated position lest any deviation rob him of his anonymity in the sensitive surroundings."
We learned earlier in the book that the formula for success in the Bureau is being "conservative of dress, conservative of speech, conservative in . . . working habits — in short, conservative.  "Conservative" was a better word than plain "scared," but as the older agents like to say, "In the Bureau we have old agents and we have bold agents — but we have no old bold agents."  This also meant, "The less you do, the less chance you have of doing something wrong."
We learned the biggest things that annoyed the Director was perspiration rings under an agent's arms and any similarity between the legendary stories of the FBI and actual fact "was just like all the statistics — so much baloney."
Harvey learned that for a breach in security he could be dismissed "with prejudice.´  They taught him that his personal appearance is very important — there was a proper hair length he should try to achieve, he must always dress conservatively when on business,  and never discuss Bureau business with anyone especially with his wife.
Harvey was going through training during the time of the Vietnam war.  He says he was fearful he was going to get called up to serve in the military and adds,"That's why I applied to this outfit in the first place.  I'd sure as hell rather be here than in some rice paddy." 
Harvey and another agent in his class go to a rooming house to secure lodging.  They walk up to the desk and the lady says,"You are FBI, I presume?"  They ask how she knew, and she replies, "Oh, it is very easy.   I can recognize you people immediately.  Almost everyone in Washington can.  You all look the same.  Look, you two are almost twins.  I believe they have some strange device down there in which they create you."
Harvey learns that many of the rooms at the academy in Quantico are bugged.   He wondered how that could be since he thought they needed a warrant.  He was told they're supposed to get approval from the Justice Department but "the older guys say, they bypass the Justice Department on most stuff."   They laugh at him when he suggests the Justice Department is the Director's boss.  He's told the Director openly criticizes the Attorney General and "acts like he owns the whole thing.  In case nobody told you guys, this outfit operates pretty much the way it wants."
We learn that  "regardless of what the course or topic of discussion, from the very first, the basic philosophy of the Bureau was becoming impregnated in Harvey's mind — the underlying code, like a strong, unrelenting conscience, which guided the agent in all things, whether making an apprehension of a dangerous fugitive, . . . or merely engaging in cocktails with a neighbor — the main rule, indeed the one that seemed to prevail over all others was, "Don't Embarrass the Bureau."
The effectiveness of the training was that it could "digest a heterogeneous group of new agents and within six months turn out the same men as look-alikes with remarkably similar personality traits.  The finished products invariably had been brave, loyal, hardworking special agents.  The mold was the bedrock of the organization and it had always been most proficient.  But it was a lot to expect of a man-made apparatus, and eventually, like everything else in the organization, it also began to yield to Bureau pressure.  The end result was that it was now turning out brave, loyal, hardworking special agents who would never embarrass the Bureau, and the latter trait seemed to be dominating all the others. . . . The paramount requirement in a new agent, if the mold was to perform its job as intended, . . . [was] he must be ready to have the Bureau mind subrogated for his own." 
After waiting several minutes the new agents were hustled through "a narrow, grim-looking hallway" that reminded Harvey of the "gauntlet through which livestock passed on their way to the slaughterhouse."  They went through a door into a large, Edwardian-type room.  A heavy, block-like figure stood firmly planted at the far wall, an intense-looking man with a square, belligerent jaw that jutted out.  His face showed no cordiality.  It was flat and expressionless — a face "which  never laughed, never cried, and whose chief emotional manifestation was anger" Each man shook his hand and received the response "Pleased to meet you."
The final advice given to the new agents was:  "Remember, you're a second-class citizen and have damn few rights, if any.  You rarely get a second chance in this outfit.  If you screw up, then you're all through.  You've got to understand that as long as you're an agent the Bureau owns you body and soul.  As far as the agents themselves are concerned, you'll never meet a nicer group of men anywhere.  The work itself isn't that dangerous, but when it comes to Bureau personnel policy, then, gents, you've got the most dangerous job in the whole world.  So good luck, and remember, don't embarrass the Bureau."