I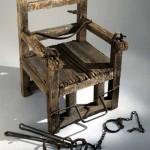 've written about people out of favor and how the Boston Globe often identifies them and sets it columnists and writers to go after one of these POOFs. Not satisfied with dragging people through the mud unfairly it has now come up with an old world remedy, shunning. It is urging that we shun a person. This doesn't sound like a melting pot remedy to me. Will it go from a person to a group?
But let me ask you this: Can you think of any mainstream newspaper that has called for an individual to be shunned by his associates and friends? Don't you think the columnists and reporters working such a paper have to toe the company line. The Globe's story has always been consistent as shown by its 25 year blood lust seeking the destruction of this person. How can you expect to get a true  story from any of its scribes.?
I could possibly understand, although I'm not into shunning, if the Globe after hearing Martorano's testimony asked us to shun Martorano; or perhaps, suggested that Howie Carr who is profiting off the 20 murders of Martorano be shunned. Or maybe to shun some of the other characters in the Whitey trial like Stevie Flemmi who murdered two women, or Kevin Weeks who talks to the suburban groups pushing his book. Maybe if it suggested shunning John Morris the guy who was supposed to supervise agent John Connolly but had his hand out to all his informants seeking money. Then again, it couldn't shun Morris because he testified one of the Globe reporters who he helped write a book was a friend of his.
No  the Globe wants us to shun a guy it has been defaming since 1988, Billy Bulger. I would not have known about this not being a big Globe reader until I received a tweet from Desq (@4justiss) who referred me to the web site  In a much more descriptive manner than I could ever write in an article fully research and referenced, he takes the Globe columnist apart.
You knew the Globe won't let up on Billy Bulger. It told a half-baked story indicating he did something wrong in the 75 State Street matter. As only the Globe can do, it demanded an investigation of Billy's role. It had every writer and columnists writing the story over and over again in a frenzy befitting a feeding by hungry sharks.
Dutifully the federals (twice) and state attorney general investigated, they found there was nothing wrong with what he did. It didn't satisfy the Globe. It had issued its judgment (and its reporters and columnists would write dutifully write books about it). It found him guilty to its charge.
From that day to today it has relentless pushed its falsehood. It has been so  effective that the prosecutor who is trying the case against Whitey when asked why FBI agent John Connolly got in trouble he said "he got too close to the Bulgers and Southie."
Unable to sate its hatred, it is now calling on the "political  elite,"whoever they are , (but they surely include the Globe staff) to "shun Bill Bulger." Jeff Jacoby, who has had his own problems being suspended by the Globe, is the designated hitman this time. It may be a condition of his reinstatement.
Billy's new crime is he attended the funeral mass of Paul Cellucci. Much to Jacoby's (and the Globe's) horror people talked to Billy in a friendly manner. They were hoping cops with truncheons would pummel him for being there.
They allege Billy should be shunned because he didn't join the Globe in condemning his brother. He didn't urge his brother to surrender. He wasn't going to join in the hunt for his brother all of which the Globe demanded. It knew Billy never  believed the sordid tales hoping for the best but the Globe believed he should have believed them and kept after him.
Jacoby tells how this was known the Billy wouldn't help when the secret grand jury testimony was leaked. He conveniently doesn't tell us it came from the federals to Shelley Murphy of his paper just days before Billy was to testify before a congressional hearing. The usual Boston Globe/federal prosecutors hand holding.
Shunning?
This is America not old Europe where people and groups were shunned. What next? How about taking him out of his house every day giving him some public humiliation in the stocks which can be set up outside the L Street Bathhouse or better still outside the Boston Globe on Morrissey Boulevard and save L Street for the Dunking Stool.  How about a scarlet letter like Hester Prynne. What letter will we burn into his forehead? I'll let the Globe editorial staff decide that.
Here's something for the Globe – it's what they did in 1624: ."by starveinge, hangeinge, burneinhge, breakinge upon the wheele and shootinge to deathe, some (more than halfe famished) runninge to the Indians to gett reliefe beinge againe retorned were burnt to deth. Some for stealinge to satisfie thir hunger were hanged, and one chained to a tree till he starved to death; others attemptinge to run awaye . . .  beinge discovered and prevented, were shott to death, hanged and broken upon the wheele, besides continuall whippings, extraordinary punishments, workinge as slaves in irons for terme of yeares (and that for petty offenses) weare dayly executed. "
Then when we're through with Billy, will the Globe suggest we shun the whole Bulger family? What about the Bulger friends? Maybe the Globe can have a list like its Santa Clause list and anyone seen talking to Billy or members of his family will have her name added to it and we'll all pledge to shun her.
Oh, what about Southie. Perhaps all the people from Southie should be shunned, or at least those who still refer to it as Southie and not So Bo. Maybe rather than shunning we can do what has been done to people shunned in the past, round them up. Cart them off. Would that satisfy the Globe?
That it is still persecuting and urging people to shun a person who really was an honorable public servant as shown by above blog  and is known by most who have followed his career as such shows the depth of evil in the Globe> It should astound you.
This wasn't a Jeff Jacoby story, it was a Boston Globe story. As I said I'm not into shunning people. I don't think its something we do in America. It is stunning assault on our American values for a newspaper to urge a person be shunned. But if I were for shunning, I could think of a newspaper, some editors and reporters that deserve that fate.