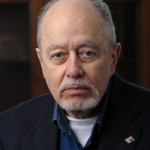 At the library yesterday I was browsing through the section that sold used books. Not that I need any more books in my house since we're trying to cut back on them and donate some to the library. Glancing through the titles I saw a book Five Families  by Selwyn Raab. an investigative for the New York Times.
It's not that I need any more reading material but I picked it up and paid the $2.00 'honor fee.'  I had no idea what to expect when I opened the book. I thought it would be a story glorifying the five Mafia families who made up the Commission in New York City in line with the Soprano HBO series. It isn't, at least as far as what I have read. It does tell about the Mafia's history, the background of its leaders, how it operated, and its reach into labor and other legitimate businesses.
What surprised me however, was Raab's knowledge of the forces that rose up against the Mafia. He brought back to my mind some names that had slipped from my memory. G. Robert Blakey was one. Blakey grew up in Burlington, North Carolina. His father was a Texan of English stock and from a family of staunch Baptists who fought for the South in the Civil War; his mother was of Irish descent and a Roman Catholic. When asked about his ethnicity he'd always reply: "I am an American." He went to Notre Dame from which he got his undergraduate degree in 1957 and law degree in 1960, where he now teaches.
He, more than any other person, is responsible for the destruction of the Mafia. He taught a summer course at Cornell Law School for organize crime prosecutors that I attended. He was behind Senator John McClellan's legislation which gave us Title III, the ability of law enforcement to do wiretaps; he was also a fierce advocate of having legislation enacted that would allow law enforcement to go after groups rather than individuals. Again, he was the draftsman and McClellan was the driver of the legislation which resulted in the Organized Crime Control Act of 1970 that gave us the Racketeer Influenced and Corrupt Organizations Act (RICO). Author Raab suggests the acronym RICO is a  reminder to all that taking down the gangster Rico in Little Caesar did nothing to stop the leaders of the mob.
Blakey learned that the passage of the legislation into law although significant, it was only a baby step. It meant very little if people did not understand how it to use it. He found himself traveling around the country trying to influence prosecutors and investigators to use of their new tools and to train them into doing this. The mentality he faced was the traditional idea that you go after individuals and not groups; for years no one seemed interested in his new approach.
After teaching at the FBI school in Quantico Blakey expressed his frustration saying of the FBI agents: "They thought simplistically like cops solving individual crimes, not about systematically destroying Mob families." But it wasn't just the investigators who were put off by his approach. On November 1, 1972, Blakely was giving his pep talk at the Manhattan U.S. Attorney's office. In the middle of it, the U.S. Attorney Whitney North Seymour Jr. rose out of his seat and said: "You don't know what you're talking about. You're wasting my time and my assistants'. Get out."
It was not until the summer of 1979, nine years after the enactment of RICO that one FBI person took the first steps to understand the significance of what Blakey was offering. That was Neil Welch who became the head of the New York City FBI office as an assistant director of the FBI. Welch was not one of J.Edgar Hoover's favorites since he was continually locking horns with him. He'd have never had that position if Hoover had gone to bed on May 1, 1972 and woken up the next day.
Welch sent two supervisors from his office to attend Blakey's summer course. They went, reluctantly. These were two hardened and experienced FBI agents who felt out of place for the first couple of days on a college campus as Blakey explained the law and its intricacies. Then Blakey drawing on the Baptist preacher blood that flowed in his veins began preaching the evils of the Mafia and its insidious impact on the American labor movement and he converted the two FBI agents, James Kossler and Jules Bonavolonta, into disciples.
The FBI and another hero in the fight against the Mafia, Ronald Goldstock who headed the New York state's anti-Mafia task force, would combine to take down the Mafia families.
I thought Sunday would be a good day to recognize George Robert Blakey's work in this area.
Welch, a lawyer, was intrigued by what Blakely was pushing. He sent two FBI supervisors from his office to his course at Cornell. It was from that little seed that the destruction of the Five Families began.