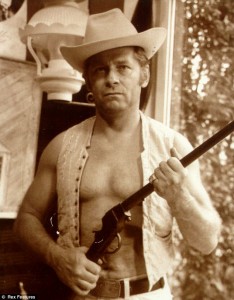 For months Jerome has been asking me to talk about each of the 19 murders that are attributed James "Whitey" Bulger. In his latest comment he asked in addition to that whether he had murdered other people than those he was alleged to have done in the indictment naming 19 people.
To answer Jerome's question I have to go back to the time Whitey was in prison to set the stage for the discussion.
I will first set them out by setting out the background of the murders and putting them into six groups in the first five parts of the series. I will then consider them individually as part of a follow-up series.
Starting with Jerome's last question. Was Whitey involved in other murders? Outside of Louis Litif for which he was not indicted and Donald McGonagle which some have pinned on him, I have not heard of any others.
One thing to keep in mind is that during the so-called Boston Irish Gang wars of the early 1960s when upwards of 80 hoodlums were murdered (a war that got its name because it allegedly began because of a feud between two Irish gangs, one in Somerville under the leadership of Buddy McLean and the other in Charlestown under the McLaughlin brothers) Whitey Bulger was sitting in federal prison for robbery.
Whitey was not known to have murdered anyone before he went to prison or during the time he was in prison. That would bring him up to his mid-thirties. It is rarely a time for people to start murdering people.
For a reason that is difficult to understand, in the tales of the Irish Gang War and the later tales involving the Winter Hill Gang there is little mention of the gang that was right in the middle of it. It was the Roxbury Gang consisting mostly of Italians who were working  in cooperation with the Boston Mafia. That is the gang that had the men who were doing murders in their early twenties, a time when most gangsters who get involve in murders usually begin. Many of them do not survive to their mid-thirties but this inner group from Roxbury were very close and did not turn on each other as other sociopaths are likely to do. It is because they were restrained by long-term relationships. They were more professional "hitmen" than street type killers.
The Roxbury group consisted of Frank Salemme, eventually the head of the New England Mafia, John "Murderman" Martorano of 20 murder fame who called himself the hitman, his brother Jimmy Matrorano a reputed Mafia member, Joe "The Animal" Barboza the famous FBI cooperating witness in the Deegan case; Steven "Benji Ditchman" Flemmi the long time FBI  protected murderer of women and others; and his brother Vincent "Jimmy" "the Bear" Flemmi, also proposed for membership in the FBI informant club club even though it knew he said he wanted to become the most capable hitman in New England.
Those and some others such as George Kaufman were the members of the Roxbury gang who did not go down by gunfire during the Boston Irish Gang war. Others, mainly Irish guys who were their former partners, were eliminated.
When the Boston Massacre of gangsters ended the Somerville gang's leadership passed on to Howie Winter. Buddy McLean had been gunned down by one of the McLaughlins. The McLaughlins had been eliminated and their gang went out of business permanently. The McLaughlins lost because the Roxbury gang swung its allegiance from them to Somerville.
Howie Winter led what was called "the Winter gang" consisting of Jimmy Sims, and Joe McDonald as other major members. They were known to be capable of murdering people. They were loosely joined by John Martorano, Jimmy Martorano, Frankie Salemme and Steve Flemmi. Joe Barboza had become a cooperating witness for the FBI; Jimmy Flemmi died in prison. They operated out a garage called Marshall Motors that was located in the Winter Hill section of Somerville.
They would eventually be called the Winter Hill Gang but that was later when Stevie Flemmi and Whitey Bulger joined it. Steve Flemmi and Frankie Salemme were indicted for blowing up Boston attorney John Fitzgerald's car so they were not around during the years 1969 to 1974. Whitey would go over to Winter Hill sometime in 1972.