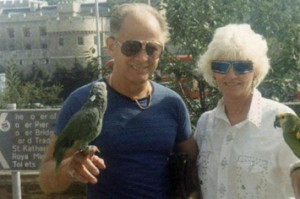 The killings in the first three groups ended in 1976 with the murder of Richard Castucci. It would be several years when there were none. Hardly was there a reign of terror going on in Boston as some suggest. For these years Whitey operated mostly with Stevie Flemmi who had been an informant with the FBI. Attributing the first eleven murders to Whitey's connection with the FBI is a reach; he did not become an informant until 1975, if he became an informant at all.
Flemmi had been on the lam between 1969 and 1974. He had been an informant all during that time. He was brought back to Boston by the FBI who worked to secure the dismissal of two serious criminal charges against him: one for a murder pending  in Suffolk County and one for blowing up an attorney's car in Middlesex County. The FBI brought him back to continue his role as an informant and not out of the goodness of its heart. He was not carried on the roles of the FBI as such for much of this period although prior to his flight he had been handled by Agent Paul Rico, on his return by Agent Dennis Condon, Rico's former partner, and then he was passed on to Agent John Connolly.
The FBI files show that Connolly first opened Whitey on September 18, 1975.  Whether he had actually informed Whitey of this or whether he had received any information from Whitey by this time is not known. Within two months of Connolly opening him both Tommy King and Buddy Leonard were murdered. It is highly unlikely that Connolly would have known about them. Of the other nine in the first three groups, the only other one that occurred after the FBI files claimed Whitey became an informant was Richard Castucci. It has always been clear to me that his killing had nothing to do with Connolly or the FBI but was a rip off of the New York Mafia of upwards of two hundred thousand dollars in gambling money owed to them.
Agent Connolly said he handled Whitey from that date in 1975 and we also know from Flemmi that he was handling him. After Castucci's murder on December 1976 there were no murders alleged to have been committed by either Whitey or Flemmi for almost four and a half years. The idea that Connolly would have had any idea that Whitey was in the business of murdering people when he first brought him on board is far-fetched. Nor would he under normal circumstances have known of Whitey's or his associates' involvement in the King, Leonard or Castucci murders.
They  were not about to tell an agent they hardly knew. In effect, from the time he opened Whitey as an informant up until May 27, 1981, a period of almost six years, to suggest he knew or should have known of Whitey's involvement in any murder runs square up against the facts of how gangsters operate. Especially since most of this period there were no murders committed.
It was during this six-year period that Whitey began his ascent to the top position in the Hill. The first time he made his bones would have probably been with the murder of Eddie Connors in June 1975 since in all the murders before that he was not armed or near the murders or someone else did the shooting.  Next would have been the murder of Buddy Leonard that November.
These latter murders all occurred with Stevie Flemmi back on the scene. Did he give Whitey the courage to take a life? When he came back from his sabbatical he immediately went back to the Hill. He then fell in with Whitey who was a kindred spirit: unlike the others they avoided the partying, the drugs, and the booze and concentrated on being in shape and chasing after women and money.
Their big break came when Howie got involved in an extortion scheme of some legitimate guys and he ended up being sentenced to twenty years in prison. Then Joe McDonald and Jimmy Sims had fled town after being charged with a West Coast murder. That left John Martorano who was involved with all of them in the race fixing case.
Martorano who had done a small bit in the Plymouth House of Corrections shortly before for running a gaming operation in Plymouth County decided he did not like being incarcerated. When he got tipped off he was going to be indicted in a race fixing case he went on the lam for sixteen years.
Although Whitey and Stevie were also involved in the case they were not indicted because FBI agents Morris and Connolly asked AUSA O'Sullivan to leave them out of the indictment. They told him the gangsters were needed for his ongoing investigation of Gerry Angiulo. It is at this point we can go on to the last three groups.