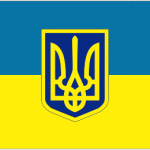 I was privy to an email by a person present at the scene in Maidan Square in Kyiv, Ukraine. He gave his personal insight and thoughts into what is happening there. I thought it worth sending out to you who may have an interest in these matters. I do so without his permission but as a follow up to his suggestion we try to influence our leaders, Obama and members of Congress, into taking steps to support people who actually seek freedom by putting their own lives on the lines and are not like so many others who call for America to sacrifice the lives of Americans for their freedom and then stab us in the back.
Here's what he wrote:
"There is a little doubt here is that what we have here is a part of the Russian scenario to destabilize Ukraine. It is clear who is responsible for the implementation of this scenario: Kluev and Medvedchuk. They are pro-Russian hawks. Kluev has been appointed recently by Yanukovych as the head of presidential administration,  and Medvedchuk is a good old friend of Putin (Putin is a godfather of Medvedchuk's daughter – in you do understand that is countries like ours such token of close relations means a lot). K and M ousted from power a softer and pro-European wing presented by Leviochkin (this was him whom M.r replaced) and Firtash.   
What made Yanukovych to accept the Russian scenario remains unclear-there is no doubt that he is afraid of Russia and he hates Putin, as Putin hates him. Most likely, Russia is his last resource once he exhausted all other opportunities and brought Ukraine to a brink of default. If so, then the Yanukovych position is not to envy.
  The situation here is changing every hour, from bad to worse and then to back to just bad again. Chances and effects of the Russian scenario are undermined so far by two factors: 1) it has been designed by Russian experts who themselves do have neither an adequate understanding  nor knowledge of the Ukrainian understanding: they believe that Maidan is represented by the Western Ukraine only and supported by Brussels and Washington and b) because of the Sochi Olimpiade, attention of  Kremlin and FSB is diverted to the North Caucasus till the end of February.
 The opposition leaders (°trio°) are very weak, both as the leaders of the mass movement and as negotiators. Yanukovych outsmarts them and they are ridiculed by the Maidan. There are calls for a new leader. Klychko could have good chances if he would start act independently and to distant himself from two others. This is exactly what he is trying to do now. He keeps appearing in most dangerous places and situations to persuade people to avoid violence keep their protests peaceful. Another potential leader is Poroshenko. He is a very good as a negotiator, and his popularity is on the raise. People on Majdan now are talking more and more about a possible duet of Klychko-Poroshenko that should replace the Triad.
 The Maidan is disoriented but determined. It expects attacks at any moment, and is preparing seriously to defend itself. Apart of the Maidan, there are right-wing extremists who are insisting on attacks, and this them who provoke skirmishes all the time. Till now, however, the Maidan and the extremists are not conflicting – they do understand that they are sitting in the same boat. 
 Yanukovych's resource are very limited: the real number he could rely upon is 2000-3000 soldier of special trained forces. They are really killing machines. But since they are not that numerous, it provokes some leaders on Maidan to attack them imminently and to finish with them.
 A significant part of party of power and oligarchs are willing to yield if their business and personal security would be guaranteed. So far the Triad failed to make them any meaningful offer. The situation is further complicated that any yesterday°s offer is becoming outdated today: this is a revolution after all!
 Two further developments that have changed dramatically the balance: 1) takeover of regional administrations throughout Ukraine -till recently, it was limited to the Orange territory, since yesterday there have been attempts to seize power in Kharkiv and Dnipropetrovsk; 2) °ultras° (football hooligans) all over Ukraine, including in Donetsk, joint to opposition and started to protect local Majdan and protesters. In the situation when Yanukovych calls more and more police and special task forces to Kyiv, and thus undermines his position in cities like Kharkiv, this might bring to victory of local Maidans.
 To conclude: as I said before, this is a revolution after all, and since the revolution is build on a confluence of many factors, nobody can make any meaningful predictions.
 Still, the weak factor (or link, if you wish) is unwillingness of the West to play a stronger part, to counterbalance the Russian factor. Therefore do anything you can to influence public opinion in the North America and Europe –esp. do undermine attempts to represent the Ukrainian situation as a conflict between two kind of extremists (yanukovych vs nationalist) or between West and East, with an implication that Ukraine is nothing else but another Yugoslavia reincarnated.
Ukraine has not been Yugoslavia, is not, and, I hope very much, will never be"
I urge you to ask your elected members in Congress to speak out or at least to join with Senator John McCain who has been prominent in support of the Ukrainian people seeking to be free to make their own determinations.