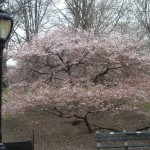 I wrote about Annie Dookhan a while ago suggesting the events surrounding her were going to result in great cost and aggravation to Massachusetts. I urged those involved in the justice system to start doing something about the mess she created with her shenanigans in the drug laboratory. I noted with irony how the DPH Commissioner Auerbach announced the buck stopped with him but then went things heated up he quickly threw in all his underlings into the fire as he scampered off to another job.
I'd hoped I was through with Annie and the justice system would pick up the ball and run with it. That seems to have happened. Yesterday, however, I read in the Boston Globe that Annie "carried on an unauthorized, sometimes personal, e-mail and phone correspondence with a prosecutor [George Papachristos] whose drug evidence she analyzed . . . "  In the same article I read that the director of the ACLU in Massachusetts, Matthew R. Segal, is said to have "asked Attorney General Martha Coakley and the district attorneys to agree to throw out all drug cases 'involving a police officer or prosecutor who, at any time, communicated directly with Annie Dookhan.'" Then, later in the day, the prosecutor Papachristos resigned and the DA Michael Morrissey accepted his resignation.
I don't know where to begin but let me try. There is not one scintilla of evidence that Papachristos did anything wrong that I have seen. I don't know where the Globe gets off labeling his activities as "unauthorized."  I wonder "unauthorized by whom?"  It would be nice is the Globe was more specific.
Segal's suggestion seems to be from a person unfamiliar with trying cases. Every prosecutor or police officer who has had a case with Annie had direct contact with her when she came to court to give evidence. They also have direct contest with every other expert witness in Massachusetts who comes in to testify. You see, to be a good prosecutor, you have to talk to your witnesses before you put them on the stand. Sometime you have to call them prior to trial to discuss their opinions or to make sure they are available. Usually with an expert witness, you will go to the person's office and discuss the case with him. Defense lawyers also do this. it's what you do to get ready for trial.
I did it. I'm reminded of this great chemist and wonderful man who worked for the state police named Frank Hankard of Weymouth.  (I had not thought of Frank for 20 years until I started writing about dealing with expert witnesses. I just Googled him. I saw he died this past August which saddens me.) I became friendly with Frank because I was doing all the arson cases in the office at a time when a lot of arsons were happening. He was one of the best witnesses I ever had. He taught me many things about arsons that made me into a better prosecutor. Neither he nor I would ever think of altering the evidence because of our friendly relationship.
There is nothing wrong with a prosecutor being friendly or having a relationship with a witness. It is quite common for prosecutors to socialize with witnesses who will testify.They are on very friendly relationships with the investigators and detectives with whom they work or other police officers with whom they deal on a daily basis. It is the nature of the job to develop these friendships and to go out and have a couple of beers, play sports, or otherwise spend time with people who work with them and will be witnesses.
I'm sure no one is surprised at this. But what you are all thinking is "yes, of course that is all right, but you can't let your friendship interfere with your job." You're absolutely right. As long as it does not affect the evidence that the prosecutor will present to the court discussions with witnesses and even socializing with them is fine.
What isn't proper is if in any way the evidence will be altered or tainted or spun in the slightest bit because of the relationship.
We all understand this. All prosecutors should play everything straight and have no agendas. They should strive to be fair and honest at all times while trying the case hard to the best of his or her ability.
That brings me to Papachristos's resignation. That is a big mystery to me. Now I don't know anything more than the rest of you know about this incident other than what we read in the newspapers. It seems to me that Papachristos should not have resigned if he did nothing wrong with Annie as it relates to the evidence. If he had a personal relationship with her, of whatever kind, that is not a reason why he should resign. If he handled his job in an upright and honest manner he should still have it.
He said he was resigning because he had become a distraction. He was no more a distraction than you or I. Sure, the Globe put out a story suggesting things but never suggested  Papachristos did  not do his job or that he had somehow affected the ongoing investigations or actions that are being taken against Annie. The Norfolk DA's office is not prosecuting her. I just don't see where he is a distraction.
If what we've read is all we know, then DA Morrissey should not have accepted his resignation. He should stand by his man and support him during this tough time. He should not have allowed a newspaper with vague and speculative allegations and secret agenda to chase him out of a job. Having him leave the office makes it look like more is involved here.
If there is more to this, if Papachristos was working with Annie to taint or alter the evidence, which I strongly doubt, hen he should not have been allowed to resign. He should have been fired and then prosecuted.  If Papachristos misrepresented to Morrissey his relationship with Annie then the resignation is the right remedy even though there would be nothing wrong with such a relationship. You can't deceive the boss.
But all I've read tells me he is being chased out because the Globe made much ado about nothing.  I hope that is not the case.