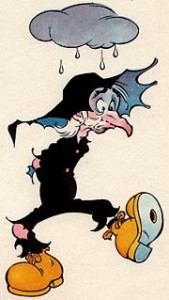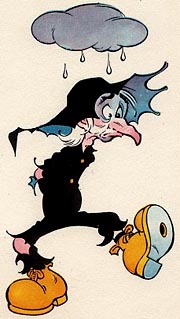 Finally the college football season nears its end with the playoff games about to take place. You know that they are part of the 39 bowl games this year. That means 78 teams go to bowls. That's over two-thirds of the teams that play in the top division of college football.
Some colleges claim great credit for going to a bowl. That's like being proud of being not in the bottom third of the class. It really isn't much of an accomplishment but things are so absurd coaches get paid millions of dollars for being mediocre. Isn't there something basically wrong with a country where a universities established to educate students pay coaches and their assistants many times more than the educators?
BC was in a bowl game this year which was scheduled for the day after Christmas. It was played somewhere in Texas, perhaps Houston, in the stadium where the Orange Bowl is played. Not many folks showed up – who wants to spend Christmas in Texas if you are not a Texan? That was a blessing people feel that way because if anyone's purpose in going to the game was to see the game he or she would be heartedly disappointed. There was no game. I'm serious. A few people traveled from Boston and from Boise, Idaho to see a game and it was called off. It will not be played. Too much lightening was lingering about. No contingency plan was made. TV which controls the bowl games had no room in any other time slot for it. I'd suggest that in and of itself tells us the value and importance of these bowl games since no one cares whether they actually get played. Can BC say it went to a bowl game if no game existed?
There are though some games that seem to matter to most. These will happen later today or tonight. The first game is Clemson v Notre Dame. The best way to figure out who will win it is to see which coach is the highest paid.
The Clemson coach makes 6 million five hundred thousand a year with a million or two more side benefits. The Notre Dame coach is paid about a million and a half. Notre Dame was undefeated this year. Even so, the outcome of the game is in little doubt, even though Clemson is going to be without its lead tackler who was suspended for failing a drug test. Clemson will score at least 40 points while Notre Dame may not hit twenty. Salaries count. Bet the house on Clemson.
Next is the Alabama vs Oklahoma game. Alabama which lags the nation in most matters but leads in paying its coach. He makes around 9 million a year. Oklahoma whose claim to fame is something about the wind rushing down the plains pays its coach near five million. In 2014 he earned $250,000 as an assistant coach in East  Carolina which even so paltry an amount exceeded almost all professors.
The Alabama game should be closer but in the end you have to expect the Alabama coach to come out on top. But that's not a total guaranteed lock so also play the under in this game. When one coach earns more than half of the other the chances of an upset rises.
This is the usual result that highest paid coaches win. However there are exceptions. Louisville which had a nine game losing streak and ended with a 2 – 10 record paid its coachBob Petrino over four million dollars. One coach that beat him was Boston College's coach who only gets at least 2.6 million a year for producing bowl teams and by winning an average 50% of his games. He makes a million than the Notre Dame coach.
Enjoy the games.