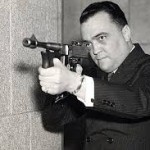 Here's a quote from the Los Angeles Times editorial about Ferguson Missouri "Even if it turns out that policy and procedure were scrupulously followed in the Ford shooting, it is hard to believe that police cannot refine their encounters with unarmed citizens to avoid the use of deadly force — "
The New York Times editorial board wrote: "Chief among the transparency issues for protesters has been local authorities' adamant and inexcusable refusal to identify the police officer who shot Mr. Brown, saying the officer faced death threats. Residents have a right to know whether the officer has a record of reckless behavior, and whether the officer lives in the community among the residents being patrolled, or in a very different neighborhood."
The Chicago Tribune noted: "The failure to provide real information, the failure to provide a genuine assurance of eventual justice, has incited resentment, anger and violence."
The St. Louis Post-Dispatch added: "The bad decisions continued with the arrests and/or detentions of peaceful protesters and journalists. They continued as St. Louis County Prosecutor Robert P. McCulloch refused to share even basic information about the case. Not the name of the officer who killed Mr. Brown. Not the autopsy findings about how many bullets struck him and where. Not an incident report. Not the most basic information generally available to reporters when the alleged shooter isn't a cop."
USA TODAY editorialized: "The Ferguson police department . . .  cannot be trusted to investigate itself or, for that matter, to protect the community. . . By refusing to disclose basic information, including the name of the officer who shot Brown and autopsy results that could shed light on the case, they've needlessly raised suspicion.. . .  in New York City, no stranger to this kind of controversy, it took only two days for police to make public the name of the officer who allegedly killed a black suspect in July by putting him in an illegal chokehold."
There are other newspapers echoing these sentiments. I wonder why now they are catching on. Do we need a riot or two to have the media open its eyes to the reforms we have to make in all our police forces, and that includes our Federal Bureau of Investigations.
A long time ago I wrote complaining about what the LA Times is bothered about which is the killing of unarmed citizens by police. It is not something new. The killing of Michael Brown in Ferguson by a cop was only different because a riot broke out.
The NY Times wants more transparency. But when it comes to the FBI it is silent about transparency. Don't the people of America have the right to know the name of the FBI Agent who killed Ibragim Todashev which is still being officially withheld. And what about the names of any other FBI agent who has killed a person?
The Todashev case was a matter where the FBI investigated itself, something USA Today complains about the Ferguson police doing but never complained that the FBI does it in all its cases. It was almost a year before we learned what the FBI said happened that caused Todashev to be shot multiple times by the FBI agent. Even then, when the Florida prosecutor sought to do his own investigation the FBI refused to allow him to interview the agent.
Which police agency do you think will have the greatest effect on the lives we live as Americans, the Ferguson police or the FBI. It would be nice if the nation's media paid attention to how the FBI handles the investigation of its agents after a killing and made the same demands of it as it is making of others.
Perhaps the residents of Ferguson who went out into the streets knew more about the system of justice than most others. They knew that without a riot the killing of Michael Brown might have past like a flying bird on a moonless night. It is sort of tragic that is the only way one can make the media notice that something is wrong.