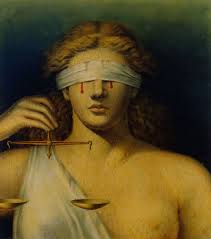 The laws I have set out below are being openly flaunted by people and nothing is being done. Walking through South Station the other day billboards announcing the ongoing taking of these bets were everywhere; watching football on television over last weekend it appeared that the people running these gaming operations were closing in on spending the same amount as the beer or automobile advertisers.
The Patriot Ledger reported on September 17, 2015, that Attorney General Maura Healey was "reviewing the legality of the Boston-based fantasy sports website Draft Kings." Another article about her is here.
What is there to review? Fantasy football is pure and simply gambling.
You want the real proof it is gambling well here is DraftKing's site. Here's what it says: "Build your team in only minutes and watch your scores update live online." What skill is involved in that? Absolutely none. Anyone with enough money can take a chance.
You want more proof it is pure chance. I could go on the site and construct my own team. I know next to nothing about the teams or the players. Any chance of me winning would be pure chance and that is why its operation is a felony under the Massachusetts General laws.
Is there hesitation to enforce the law because DraftKings is partners with the much loved New England Patriots which makes it above the law. Or is gambling all right if ESPN sponsors it rather than the Mafia? Is it that the influence of the networks so dependent on the advertising money is so great that the prosecutors fear alienating them by enforcing the laws?
According to the Patriot Ledger, "The site maintains it hosts a game of skill and is legal under U.S. and Canadian law, though it bars residents of Arizona, Iowa, Louisiana, Montana and Washington from participating because of local regulations."
It also noted: "These are skill-based games that match sports fans against each other in a contest of sports knowledge and strategy that is fundamentally different from wagering on the performance of an individual player or the outcome of a particular game," Peter Schoenke, chairman of the Fantasy Sports Trade Association, told the Boston Globe in a statement."
There is much more skill involved in playing blackjack or Texas hold'em or horse racing than there is in playing fantasy football. Those games are all subject to our gambling laws. There are some people who gamble every week on the outcome of football games in the NFL who are extremely skillful and who spend many hours studying the teams, weighing the odds, and making informed bets. No one ever said their skill was not gambling.
It is a crime under the law to make a payment of a price for the possibility of winning a prize, depending upon hazard or chance. The Fantasy people say you are paying a price to win something but there is no chance involved because you are using "sports knowledge and strategy." Isn't that what all sports gamblers are using especially when betting against the line.
Here's a good summary. "As a general matter of state law, fantasy football contests are illegal if they involve three elements: consideration (e.g., an entry fee), reward (e.g., a prize) and chance.  Here, the precise definition of 'chance' varies by state.  In a majority of states, play-for-cash contests are only illegal if they involve more chance than skill ("predominant purpose test").  By contrast, in a few other states, fantasy football contests are illegal if results are based even in the smallest part on chance ("any chance test").  Some examples of states where fantasy football is likely illegal if it involves any chance at all include the following: Arizona; Arkansas; Louisiana; Montana; Iowa; Tennessee; and Washington. Here is another discussion about the issue.
The law is clear. Because I can play the game it is a game of chance. I admittedly have no skill at all but for a wager I can get a prize. It is a classic definition of gaming. There are thousands more just like me. The prosecutors may turn a blind eye to this but how do they then justify punishing others involved in gambling activities?
Laws being violated that are felonies.
Massachusetts General Laws Section 16A states: "Whoever knowingly organizes, supervises, manages or finances at least four persons so that such persons may provide facilities or services or assist in the provision of facilities or services for the conduct of illegal lotteries, or for the illegal registration of bets or the illegal buying or selling of pools upon the result of a trial or contest of skill, speed or endurance of man, beast, bird or machine, or upon the happening of any event, or upon the result of a game, competition, political nomination, appointment or election, or whoever knowingly receives from at least four such persons compensation or payment in any form as a return from such lotteries, such registration or such buying or selling shall be punished by imprisonment in the state prison for not more than fifteen years or by a fine of not more than ten thousand dollars, or by both such fine and imprisonment."
Section 17 provides: "Whoever keeps a building or room, or any part thereof, or occupies, or is found in, any place, way, public or private, park or parkway, or any open space, public or private, or any portion thereof, with apparatus, books or any device, for registering bets, or buying or selling pools, upon the result of a trial or contest of skill, speed or endurance of man, beast, bird or machine, or upon the result of a game, competition, political nomination, appointment or election, . . . shall be punished by a fine of not more than three thousand dollars or by imprisonment in the state prison for not more than three years"